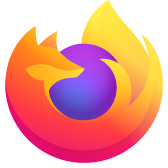 ADVISE: Add tab name or domain URL to error messages! "Error: document.domain is null"
I have many tabs open in Firefox (and those tabs inside many groups because I use the TabGroup Manager addon). But when starting Firefox with the existing tabs, i get several message windows with the message:
JavaScript Application "Error: document.domain is null"
Having so many tabs in use, I simply don't know from which website URL or tab this error comes. I strongly advise that always the URL of the error-causing website, or the tab name should be added to error messages, or even the error-containing tabs should be highlighted or auto-focus or blink.
I have many tabs open in Firefox (and those tabs inside many groups because I use the TabGroup Manager addon). But when starting Firefox with the existing tabs, i get several message windows with the message: JavaScript Application "Error: document.domain is null" Having so many tabs in use, I simply don't know from which website URL or tab this error comes. I strongly advise that always the URL of the error-causing website, or the tab name should be added to error messages, or even the error-containing tabs should be highlighted or auto-focus or blink.
Alle svar (1)
I'm not sure why those come up as alert dialogs, unless it is in a script or add-on to alert you to that particular error.
If you check Firefox's Browser Console (Ctrl+Shift+j or "3-bar" menu button > Developer > Browser Console) and look for those errors the source page or file should be indicated on the right side.