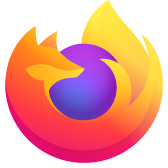 FF not loading pages
I have been with FF for years now but I started to notice a few months back that sometimes a web site I want to go to would not load with FF - a blank page would come up. Also, that some sites were very slow to load. I would go to EDGE and the sites pop right up with no problems.
Some examples - StartLogic, VERY slow to load on FF. United Health Care - I bring up the site, put my login info in and it brings up a blank page. I go to EDGE with both of these programs and no problems. There are other sites that I have the same problem with.
What's going on with FF? I would like to keep using it but I am finding more and more sites that act like this.
Tks - jb
I have been with FF for years now but I started to notice a few months back that sometimes a web site I want to go to would not load with FF - a blank page would come up. Also, that some sites were very slow to load. I would go to EDGE and the sites pop right up with no problems. Some examples - StartLogic, VERY slow to load on FF. United Health Care - I bring up the site, put my login info in and it brings up a blank page. I go to EDGE with both of these programs and no problems. There are other sites that I have the same problem with. What's going on with FF? I would like to keep using it but I am finding more and more sites that act like this. Tks - jb