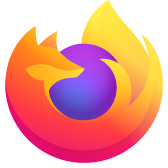 New Bing tab opening when I open Firefox
Is there a way to stop this tab (https://www.bing.com/new#examples) opening when I open up Firefox? I believe it is to do with when an update occurs. I don't use Bing, never have and never will, it's frustrating. I have disabled all settings related to Bing that I can find in the settings. Am I missing something? I just want to start where I left off, not be bombarded with Bing at every turn (Microsoft takes care of that for me)
Is there a way to stop this tab (https://www.bing.com/new#examples) opening when I open up Firefox? I believe it is to do with when an update occurs. I don't use Bing, never have and never will, it's frustrating. I have disabled all settings related to Bing that I can find in the settings. Am I missing something? I just want to start where I left off, not be bombarded with Bing at every turn (Microsoft takes care of that for me)
All Replies (3)
You can check that those pages aren't set as multiple homepages.
You can check the homepage setting in "Settings -> Home".
Firefox supports multiple homepages separated by '|' (pipe) symbols.
I should clarify; it doesn't happen every time I open up Firefox. It occurs randomly and I am guessing it is when Firefox is automatically updated.
I get this page: https://www.bing.com/new#examples - and if this isn't the exact URL every time, it is always about "the new Bing", "Experience the new Bing". It's an advertisement, not a search page or homepage, yet opens as if it were the last tab open.