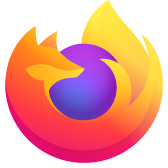 Cannot paste in any Mozilla apps
I cannot paste anything from my clipboard, either using context menu or Ctrl-V. Copying works, since I can paste it into other applications on my computer. It does not work in safe mode either.
I can't paste about:support since that's the issue in the first place. OS version stated in about:support is "Linux 4.10.13-1-ARCH". Firefox version is 53.0.2, build ID 20170506155913. Thunderbird version is 52.1.0, build ID 20170430185144.
Things I've tried:
Restarting Firefox
Rebooting the computer
Reinstalling Firefox
I cannot paste anything from my clipboard, either using context menu or Ctrl-V. Copying works, since I can paste it into other applications on my computer. It does not work in safe mode either. I can't paste about:support since that's the issue in the first place. OS version stated in about:support is "Linux 4.10.13-1-ARCH". Firefox version is 53.0.2, build ID 20170506155913. Thunderbird version is 52.1.0, build ID 20170430185144. Things I've tried: * Restarting Firefox * Rebooting the computer * Reinstalling Firefox
All Replies (1)