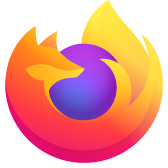 Sync encountered an error while syncing:Incorrect account name or password
i have been hunting down this issue for a while and I have the steps to reproduce and would love to know if others have encountered this
1. Request change password from the mobile. 2. change password on Desktop and login successfully 3. Wait 4. on next sync this error come sup Sync encountered an error while syncing: incorrect account name or password
https://pastebin.mozilla.org/8847253 https://pastebin.mozilla.org/8847254
Signing back in resolved this for now, but will wait
i have been hunting down this issue for a while and I have the steps to reproduce and would love to know if others have encountered this 1. Request change password from the mobile. 2. change password on Desktop and login successfully 3. Wait 4. on next sync this error come sup Sync encountered an error while syncing: incorrect account name or password https://pastebin.mozilla.org/8847253 https://pastebin.mozilla.org/8847254 Signing back in resolved this for now, but will wait
All Replies (4)
The error is still there after updating to the new beta channel I attached a image of where the new error displays
I assume that only one of the Sync developers could answer this question.
Maybe ask Kevin (kbrosnan) or another dev on IRC.
Yep, so this went away when I used the previous password, I wonder if this has to do with resetting passwords. I am looking for help here to see if there are other steps to reproduce this. With out clear steps, its not useful to a sync developer.