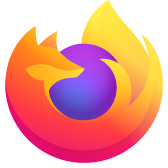 I lost the place where I type www. and I lost the house with my bookmark sites
everything was fine and now the top of the opening page doesn't had a spot to type websites It says mozilla firefox start page I don't have the house for my bookmarked sites what happen to my home page
everything was fine and now the top of the opening page doesn't had a spot to type websites It says mozilla firefox start page I don't have the house for my bookmarked sites what happen to my home page
All Replies (1)
If you tap the Alt key to display the menu bar, then you can add back your usual toolbars.
View > Toolbars > Menu Bar
View > Toolbars > Navigation Toolbar
If tapping Alt doesn't do anything, then you may be in FullScreen mode. Press F11 to switch out of FullScreen mode.
Does that help?
---
I actually don't understand the part about the house with your bookmark sites. Was this in the browser menus or in a web page?
Izmjenjeno od strane jscher2000 - Support Volunteer