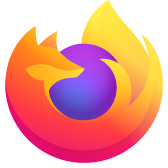 New computer existing firefox account
How do I migrate data from my account to the new computer
How do I migrate data from my account to the new computer
All Replies (1)
You can use Sync to transfer personal data or copy files directly.
You can copy certain files with Firefox closed to the current profile folder to transfer/recover/backup your personal data. Note that best is to avoid copying a full profile folder.
You can use the button on the "Help -> More Troubleshooting Information" (about:support) page to go to the current Firefox profile folder or use the about:profiles page (Root directory).
Help -> More Troubleshooting Information -> Profile Folder/Directory:
Windows: Open Folder; Linux: Open Directory; Mac: Show in Finder
---
bookmarks and history: places.sqlite
favicons: favicons.sqlite
bookmark backups: compressed .jsonlz4 JSON backups in the bookmarkbackups folder
cookies.sqlite for the Cookies
formhistory.sqlite for saved autocomplete Form Data
logins.json (encrypted logins) and key4.db (decryption key and primary password) for logins saved in the Password Manager
cert9.db for certificates stored in the Certificate Manager
persdict.dat for words added to the spell checker dictionary
permissions.sqlite for Permissions and possibly content-prefs.sqlite for other website specific data (Site Preferences)
sessionstore.jsonlz4 for open tabs and pinned tabs (see also the sessionstore-backups folder)