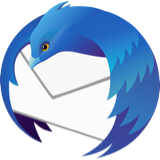 Send email no longer works using protonmail bridge
Using TB 102.9.0 (64-bit) on Windows 10 and Proton Mail Bridge 3.0.20 I am no longer able to send emails. I keep getting the following "Send Message Error - Sending of the message failed. The certificate is not trusted because it is self-signed. The configuration related to 127.0.0.1 must be corrected."
Thoughts/suggestions. Thanks.
Best regards, sb
Using TB 102.9.0 (64-bit) on Windows 10 and Proton Mail Bridge 3.0.20 I am no longer able to send emails. I keep getting the following "Send Message Error - Sending of the message failed. The certificate is not trusted because it is self-signed. The configuration related to 127.0.0.1 must be corrected." Thoughts/suggestions. Thanks. Best regards, sb