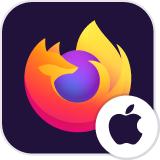 latest change to firefox (weird colors) - need to get out of it
the colors are not acceptable need to get back to plain screen
the colors are not acceptable need to get back to plain screen
All Replies (1)
Hi, is the problem on your Firefox for Windows or Firefox for iOS (iPhone/iPad)?
For Windows:
If a new Colorways theme doesn't suit you, you can switch themes on the Add-ons page. More information in the following article: Use themes to change the look of Firefox.
In case it's helpful, the theme used when you first install Firefox usually is called "System". If you had installed a theme from the Add-ons store, it still should be an option on the Themes section of the Add-ons page.
Can you get Firefox looking the way you like?