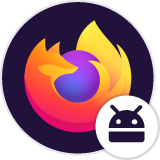 custom home page
How to use custom url as home page as I can't find the option?
How to use custom url as home page as I can't find the option?
All Replies (8)
Sorry, forgot to mention that the question is about Firefox on Android.
This kind of helps but it puts shortcut for the site. What I need is the home page to open specific site - not top sites, new, etc - as I use Firefox only for work and I always open the same page and nothing else. It looks like that this option was removed.
This is currently not a feature in Firefox for Android, but may be included in a future update.
Odabrano rješenje
Solved it - removed Firefox and installed Chrome.
This is a desperately needed feature for Firefox for Android. Doubly so given to bug-ridden and ever changing nature of the built in homepage. Note the recently introduced bug of shortcuts from history being placed on homepage despite the relevant setting being switched off - see my comment in this thread: https://support.mozilla.org/en-US/questions/1376244
It is unbelievable that this was removed when Firefox for Android had its major makeover. It's a basic, basic feature I expect for any browser.
I just made an account for Firefox, then find that I can not use Firefox on Android with my own custom home page. How stupid. Will disconnect Android from my Firefox account. Guess I do not need an account after all.