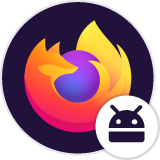 assistance from someone by Mozilla Firefox account department that is highly educated and know how to work with accounts to delete my account Firefox account mentioned in the question
'I would like and appreciate it if someone from the Mozilla Firefox account department that is highly and know how to work with accounts could pretty please delete my Mozilla Firefox account with the email address [email address][email address]
'I would like and appreciate it if someone from the Mozilla Firefox account department that is highly and know how to work with accounts could pretty please delete my Mozilla Firefox account with the email address [email address][email address]
Izmjenjeno od strane Paul
All Replies (4)
I still can't access my previous Firefox account with the email address [email address removed] because I have lost all access to it that is why I need the Mozilla Firefox account to terminate and delete it from their servers
Izmjenjeno od strane Paul
Hi
I have (again) removed your email address as this is a public forum.
I will speak to the Firefox Accoutns team, but please appreciate that if you are unable to access your email account (something that your email service provider may be able to help you with), it may not be possible to delete your account.
Hi
I have checked with staff and without you having access to those accounts, we are unable to verify the ownership of the account and erase it.