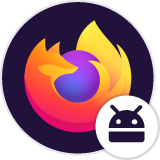 Talk to someone from firefox
How do I talk to someone at firefox. I posted a question in support yesterday only to find a atupid answer The people who answer questions here, for the most part, are other users volunteering their time (like me), not Mozilla employees or Firefox developers. So why would you have a support page that does not provide support at all. That is incredibly stupid. What is the point of using firefox support for this buggy broken barely useable browser if nobody from fiefox actually uses them. That is the atupidest thing ever. I don't want some random stranger trying to help out I want to talk to an actual firefox employee. THAT IS WHAT SUPPORT IS FOR. TALKING TO AN ACTUAL EMPLOYEE FROM FIREFOX. Don't tell me to use feed back as nobody at all from firefox ever uses feedback. It is just a cheap bullshit excuse so firefox doesn't have to do anything about their broken shitty buggy browser
How do I talk to someone at firefox. I posted a question in support yesterday only to find a atupid answer The people who answer questions here, for the most part, are other users volunteering their time (like me), not Mozilla employees or Firefox developers. So why would you have a support page that does not provide support at all. That is incredibly stupid. What is the point of using firefox support for this buggy broken barely useable browser if nobody from fiefox actually uses them. That is the atupidest thing ever. I don't want some random stranger trying to help out I want to talk to an actual firefox employee. THAT IS WHAT SUPPORT IS FOR. TALKING TO AN ACTUAL EMPLOYEE FROM FIREFOX. Don't tell me to use feed back as nobody at all from firefox ever uses feedback. It is just a cheap bullshit excuse so firefox doesn't have to do anything about their broken shitty buggy browser
All Replies (7)
Mozilla doesn't have a big enough budget to staff support with employees, so volunteers have stepped up from the community.
Do you want to discuss the problem? Your other thread mentioned that Facebook did not work well on Firefox for Android. Are you using the mobile site (https://m.facebook.com/) or the desktop site? I've never had problems with the mobile site, but my usage is pretty basic.
I use the desktop site on firefox mobile. When typing with firefox the firs letter of the word I am typing does not show up. So I'll try to spell house and it shows up in firefox as ouse or the sentance I am typing will disappear all together so I'll have to write it out again plus when I go to type in another letter onto the end of the word I am spelling it will put that letter at the very start of the sentence. These bugs that I just mentioned happened 2 minutes ago as I was typing something in facebook. I was almost finished my post when firefox glitched like it always does and my post I was typing disappeared. I closed firefox and didn't bother with my post as I couldn't type at all
Hi are you having problem with one specific site or every desktop site you visit? OMG! That post disappearing sounds annoying. Select and type firefox will zoom your selection so that you can type there. please refer screenshots. Please provide screenshot for further clarity. I hope it wil help and I am happy to help.
Hi. Thanks for your response Mohamed. I am having this problem with facebook. I have a facebook account that I only use firefox for. It is not my main facebook profile. I don't use firefox for anything else. I use facebook desktop and it barely works with firefox mobile. Firefox barely works so I'll stick to browsers that actually work when. Firefox doesn't care at all. There are so many forum reddit and playstore posts and reviews that say how buggy broken and barely useable firefox is and yet firefox doesn't care and does nothing. It's a pretty bullshit excuse saying firefox doesn't have a big enough budget to staff support with employees. Firefox can easily afford staff for chat support, they are just to lazy and stingy to actually have a support system for their buggy broken browser. They just don't care that firefox mobile is completely broken and barely usable. They quit updating their Facebook in 2018 because firefox does not like to actually support products they put out. They really shouldn't put out broken buggy browsers. And then no way to get any support from firefox at all. Volunteers is just a copout from a shitty company that doesn't give a fuck about their product
Hi
Can you try to see if the same issue occurs on other websites?
Have you tried using the mobile version of the Facebook website?
I use desktop for facebook as I hate the mobile version. I have no idea if it does it woth other sights. I only use Facebook with firefox nothing else. But there are ao many reports on forums reddit and places like that that have been saying how shitty firefox is and yet nobody at firefox cares to do anything about it
I am keen to help you, but given the language you are using I am going to close this thread.
If you would like some help with Firefox for Android, please open a new question.