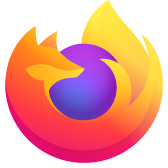 I want to change my firefox login account ID
My current account login is jlampon8@xxxxxxx.com and it is also my default email. I want to change this to jlampon8@xxxxxxxx.com
Obfuscated e-mail for security & privacy. ~m
My current account login is jlampon8@xxxxxxx.com and it is also my default email. I want to change this to jlampon8@xxxxxxxx.com <i>Obfuscated e-mail for security & privacy. ~m</i>
Izmjenjeno od strane Moses
All Replies (2)
Is this about the email of the Firefox account you use to connect to Sync?
You can't change the email address used for Sync. If possible then you can delete the Firefox account with the wrong email address and create a new account with the correct email address.
Cor-el, Thank you for your response. If I delete my account and create a new one, how do I transfer all my settings, passwords, and bookmarks? Is that possible?