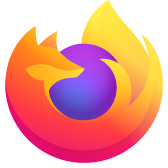 Firefox crashes
I just downloaded firefox today and made sure it was the newest version. Everytime I go to open it it doesn't do anything and then I get the crash report
crash ID: bp-23b6de4b-9777-4f63-9ead-e12f72141228

I just downloaded firefox today and made sure it was the newest version. Everytime I go to open it it doesn't do anything and then I get the crash report crash ID: bp-23b6de4b-9777-4f63-9ead-e12f72141228
All Replies (2)
Hello candacehope143, it is an out-of-memory (OOM) crash, that means Firefox use all available memory and that is the cause of the crash.
Try to disable graphics hardware acceleration in firefox and see if that helps.
To do that, copy the next bold firefox -preferences and paste it in your win 7 run command
(if you have NOT enable the "run command" in your win 7, go from : right-click Start Button > Properties > click Customize > in "Customize Start Menu" dialog > Check [v] the box next to "Run Command" > click OK. Now the Run command will be displayed on the right side of the Start menu)
Now the Firefox Options window will open (with Firefox closed of course) > click the Advanced tab > then select General > in the settings list, you should find the Use hardware acceleration when available checkbox. Uncheck this checkbox. Now, restart Firefox and see if the problems persist.

If the problem exist again, go for a Clean reinstall. This means you remove Firefox program files and then reinstall Firefox. Please follow these steps:
Note: You might want to print these steps or view them in another browser.
Download the latest Desktop version of Firefox with another browser from this page (full installer) and save the setup file to your computer.
Delete the Firefox installation folder, which is located in one of these locations, by default on Windows :
C:\Program Files\Mozilla Firefox
C:\Program Files (x86)\Mozilla Firefox
Now, go ahead and reinstall Firefox:
Double-click the downloaded installation file and go through the steps of the installation wizard.
Once the wizard is finished, choose to directly open Firefox after clicking the Finish button.
More information about reinstalling Firefox can be found here.
WARNING: Do not use a third party uninstaller as part of this process. Doing so could permanently delete your Firefox profile data, including but not limited to, extensions, cache, cookies, bookmarks, personal settings and saved passwords. These cannot be easily recovered unless they have been backed up to an external device! See Back up and restore information in Firefox profiles.
Please report back to say if this helped you!
Thank you.