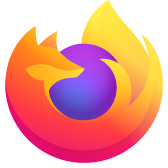 Firefox slow to load if there are ANY addons installed
FF 109.0.1, but have noticed the problem for a couple of versions now.
Firefox loads very quickly, as do new tabs, after refreshing the FF installation, HOWEVER, IF, immediately after refreshing, I add ANY addon, and it does not matter what addon it is so please don't try telling me it's because a certain addon slows down the loading of FF, FF immediately takes at least 3-4 seconds to load the homepage when first opening the browser.
Without any addons installed it opens the homepage immediately.
I have tried completely removing FF then reinstalling it and installing my addons. I have tried refreshing FF and then installing my addons. I have tried over 20 different addons, and they ALL have the same result of FF taking much longer to open. Is it the end of the world? No. But FF did NOT used to behave this way and I dislike having to wait 3-5 seconds for the browser to open to the home page just because there is a single addon installed.
And for the record, the only addons that I actually want to USE are New tab override and uBlock origin, but this behavior occurs without those addons installed after a refresh of FF and ANY addon installed.
If you know why this is happening or know of a fix, that would be great.
Darkbreeze-
FF 109.0.1, but have noticed the problem for a couple of versions now. Firefox loads very quickly, as do new tabs, after refreshing the FF installation, HOWEVER, IF, immediately after refreshing, I add ANY addon, and it does not matter what addon it is so please don't try telling me it's because a certain addon slows down the loading of FF, FF immediately takes at least 3-4 seconds to load the homepage when first opening the browser. Without any addons installed it opens the homepage immediately. I have tried completely removing FF then reinstalling it and installing my addons. I have tried refreshing FF and then installing my addons. I have tried over 20 different addons, and they ALL have the same result of FF taking much longer to open. Is it the end of the world? No. But FF did NOT used to behave this way and I dislike having to wait 3-5 seconds for the browser to open to the home page just because there is a single addon installed. And for the record, the only addons that I actually want to USE are New tab override and uBlock origin, but this behavior occurs without those addons installed after a refresh of FF and ANY addon installed. If you know why this is happening or know of a fix, that would be great. Darkbreeze-