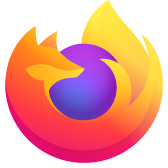 Firefox tab crashes on certain sites even with extensions disabled
Firefox 58.0.2 (Linux) is crashing on some sites. I've followed the steps in "Troubleshoot extensions, themes and hardware acceleration issues" The problem does NOT occur in Safe Mode. When in normal mode, the problem occurs even though I have:
 Turned off hardware acceleration
 Switched to the default theme
 Disabled all extensions

I did a "Refresh Firefox" with the same results. I've made sure my OS is up to date (Linux Mint). The problem appeared spontaneously several months ago after doing an OS update (and maybe Firefox update, too). I'm wondering if it is a video driver issue but don't know how to troubleshoot or repair these kinds of problems.
The latest crash report is here: https://crash-stats.mozilla.com/report/index/bp-8e631da2-a63d-4f30-bb02-546800180303 An example site that causes the crash: https://forecast.weather.gov/MapClick.php?x=247&y=124&site=sew&zmx=&zmy=&map_x=247&map_y=124 it also crashes on Mozilla's "Understanding Crash Reports" page. (Ironic) So it seems Safe Mode has some other effects than those listed, but I don't know what other diagnostic steps to take to isolate the problem. It would be great to run Firefox in normal mode so I can use the extensions, toolbars, etc. Thanks in advance for any suggestions. --B
Firefox 58.0.2 (Linux) is crashing on some sites. I've followed the steps in "Troubleshoot extensions, themes and hardware acceleration issues" The problem does NOT occur in Safe Mode. When in normal mode, the problem occurs even though I have: Turned off hardware acceleration Switched to the default theme Disabled all extensions I did a "Refresh Firefox" with the same results. I've made sure my OS is up to date (Linux Mint). The problem appeared spontaneously several months ago after doing an OS update (and maybe Firefox update, too). I'm wondering if it is a video driver issue but don't know how to troubleshoot or repair these kinds of problems. The latest crash report is here: https://crash-stats.mozilla.com/report/index/bp-8e631da2-a63d-4f30-bb02-546800180303 An example site that causes the crash: https://forecast.weather.gov/MapClick.php?x=247&y=124&site=sew&zmx=&zmy=&map_x=247&map_y=124 it also crashes on Mozilla's "Understanding Crash Reports" page. (Ironic) So it seems Safe Mode has some other effects than those listed, but I don't know what other diagnostic steps to take to isolate the problem. It would be great to run Firefox in normal mode so I can use the extensions, toolbars, etc. Thanks in advance for any suggestions. --B