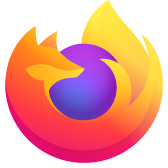 I have a Sync account but I am unable to manage it or add it to Firefox. There is no 'Connect' or 'Manage Account' button.
I am using Firefox 25 (Firefox is up to date) on a Mac desktop running OS 10.9.
1. I go to Tools > Set up Sync to add my Sync account. 2. I have 2 options, Set up Firefox Sync or Pair a Device. I choose Set Up Firefox sync. 3. I have 2 new options. Create a new Account or I have an Account. I choose I have an Account. 4. It gives me a Pair a Device screen with 12 character codes. I am unable to enter my Sync account information. I can't manage my account.
I ultimately am trying to sync desktop Firefox with my android device. I am able to login to my Sync account at account.services.mozilla.com
I am using Firefox 25 (Firefox is up to date) on a Mac desktop running OS 10.9. 1. I go to Tools > Set up Sync to add my Sync account. 2. I have 2 options, Set up Firefox Sync or Pair a Device. I choose Set Up Firefox sync. 3. I have 2 new options. Create a new Account or I have an Account. I choose I have an Account. 4. It gives me a Pair a Device screen with 12 character codes. I am unable to enter my Sync account information. I can't manage my account. I ultimately am trying to sync desktop Firefox with my android device. I am able to login to my Sync account at account.services.mozilla.com