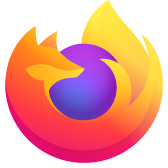 Certain Browser elements not Appearing in firefox?
On firefox Certain things don't appear that appear in other browsers. Here is what Firefox looks like https://www.dropbox.com/s/5r6gmdywi1wva8l/Firefox.png This is what other browsers look like ( The things that have a box around them) https://www.dropbox.com/s/srnnhsuwd38lt9w/Other%20browsers.png These are my addons https://www.dropbox.com/s/iemaom6fsw66sdn/Addons.png Thanks
All Replies (1)
hello m.zakariyya.g, you have adblock plus present which - dependant on the filter lists that you have chosen - has the possibility to remove advertisements, share-buttons, etc.