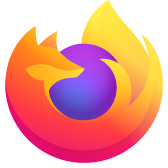 firefox and RealPlayer Browser Record Plugin problem
RealPlayer Browser Record Plugin did not work with firefox 22???
RealPlayer Browser Record Plugin did not work with firefox 22???
All Replies (20)
Please check if all your plugins are up-to-date. To do this, go to the Mozilla Plugin Check site.
Once you're there, the site will check if all your plugins have the latest versions. If you see plugins in the list that have a yellow Update button or a red Update now button, please update these immediately.
To do so, please click each red or yellow button. Then you should see a site that allows you to download the latest version. Double-click the downloaded file to start the installation and follow the steps mentioned in the installation procedure.
Note that "RealPlayer Browser Record Plugin" is an extension despite the plugin in the name.
Is that extension still required because I see the RealDownloader Plugin in your System Details List?
I know that, and yes, I need this thing in order to download the video!So what should I do?
I am facing the same problem post the upgrade to version 22
facing the same issue...is there any solution so far??
Real Downloader is not working after I update to firefox 22 So I reinstall the new RealPlayer and is not working either if I disable or enable Real Downloader in extensions of Firefox Add-ons. Any suggestion to make it work again?
It's a real problem with the Firefox browser!Man I've used version 21.0 and was working perfectly but when I'm upgrading to the latest version 22 got a problem!
At the realplayer website they say they are aware that realplayer isn't working in Firefox 22 and that they are working on a solution. I know that doesn't help you now (me either!) but at least we know that a solution is in the works as opposed to Microsoft which leaves it's customers in the dark, denies responsibility and does not notify anyone when they do fix their problems!!!
Thanks but I'll wait instead of going back to 21. It might affect something else and I'm very satisfied with Firefox 22. There is another app available at Firefox that is a downloader and it works very well. I am using it until realplayer is working again.
Modified by ligeperry
i don't want back to 21 so what's next?
RealPlayer Browser Record Plugin did not work with Nightly too?
I upgraded to Firefox 23 and the realplayer download icon is still missing. It use to be in the upper right hand corner of the video screen I was watching at youtube but now it's not there.
Anyone else have any ideas about realplayer download availability status??
PS: what is "nightly" as mentioned in the above post?
Modified by ligeperry
I currently use another browser than Firefox, so I do not want to install Firefox 23 and RealPlayer problem is not solved yet!
Nightly is one of the development versions meant for testing by experienced users.
Testing by experienced users you say. Leaves me out!!
Thanks for the info.
Does anyone know if the realdownloader will work with the later versions of FF sooner or later? I really like Firefox and realdownloader. I don't want to switch either.