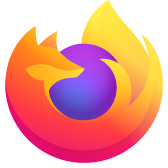 Sync recovery link broken. What to do?
I lost my Sync password. In the support page at https://support.mozilla.org/en-US/kb/ive-lost-my-firefox-sync-account-information?esab=a&s=sync+lost&r=1&as=s#w_iaove-forgotten-my-sync-password-ae-how-do-i-reset-it I was told to go to the following password reset page: https://account.services.mozilla.com But this is not working. In this address I get the following info: "404 Not Found nginx/1.2.0" How should I proceed?
All Replies (3)
hello gussn, the site works for me, maybe try it a little bit later again.
Clear the cache and the cookies from sites that cause problems.
"Clear the Cache":
Firefox/Tools > Options > Advanced > Network > Cached Web Content: "Clear Now"
"Remove Cookies" from sites causing problems:
Firefox/Tools > Options > Privacy > Cookies: "Show Cookies"