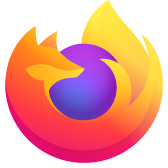 FF is suddenly filling my command box with junk info
After rebooting, firefox has suddenly started filling my command line box with garbage about everything it's doing. Where is it coming from, and how can I turn it off? Here's an example from when I load reddit: <pre><nowiki>cl: event passed to calcTab cl: hsl cl: event passed to calcTab cl: hslinfo: ACTIVATE TAB info: about:blank info: ACTIVATE TAB info: file:///C:/Documents%20and%20Settings/Admin/My%20Documents/HOME.HTM info: BUBBLE URL: https://privacyfix.com/scorebubble/score?domain=reddit.com&hel [1] pus=1&blockfb=1&blockgl=1&blocktr=0&allow=0&days=123&version=3.0.2 info: SAVE SCORE FOR TAB info: reddit.com info: UPDATE ICON info: http://www.reddit.com/[2] info: UPDATE ICON info: http://www.reddit.com/[3] info: BUBBLE URL: https://privacyfix.com/scorebubble/score?domain=reddit.com&hel [4] pus=1&blockfb=1&blockgl=1&blocktr=0&allow=0&days=123&version=3.0.2 info: SAVE SCORE FOR TAB info: reddit.com info: UPDATE ICON info: http://www.reddit.com/submit?selftext=true[5] info: UPDATE ICON info: http://www.reddit.com/submit?selftext=true[6]</nowiki></pre>
Modified by cor-el
All Replies (3)
Update your Firefox to latest version of Firefox 20.0.1
Hello,
Try Firefox Safe Mode to see if the problem goes away. Safe Mode is a troubleshooting mode, which disables most add-ons.
(If you're not using it, switch to the Default theme.)
You can open Firefox 4.0+ in Safe Mode by holding the Shift key when you open the Firefox desktop or Start menu shortcut.
Or open the Help menu and click on the Restart with Add-ons Disabled... menu item while Firefox is running.
Once you get the pop-up, just select "'Start in Safe Mode"
If the issue is not present in Firefox Safe Mode, your problem is probably caused by an extension, and you need to figure out which one. Please follow the Troubleshoot extensions, themes and hardware acceleration issues to solve common Firefox problems article for that.
To exit the Firefox Safe Mode, just close Firefox and wait a few seconds before opening Firefox for normal use again.
When you figure out what's causing your issues, please let us know. It might help other users who have the same problem.
Thank you.
Hi hsfrey, by command line box, do you mean the Web Console?
No.
I mean the program \windows\system32\cmd.exe in windows xp.
It is the place where windows simulates the old DOS.