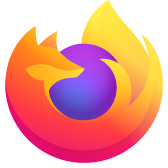 Can't put individual extension on toolbar
While I can click on the extensions button circled in the screenshot to access them, I can't move those extensions to the toolbar directly. When I search for this issue online, everyone says to use the customize firefox menu to add what I want, but as you can see in the picture - no extensions are listed there, although they are installed and functioning. Very weird because my other install, which is up to date, has this set as default and it has been forever. I'm bewildered. Any suggestions? Thanks
While I can click on the extensions button circled in the screenshot to access them, I can't move those extensions to the toolbar directly. When I search for this issue online, everyone says to use the customize firefox menu to add what I want, but as you can see in the picture - no extensions are listed there, although they are installed and functioning. Very weird because my other install, which is up to date, has this set as default and it has been forever. I'm bewildered. Any suggestions? Thanks
All Replies (4)
Hi
What are the names if the add-ons that you wish to move to the toolbar?
This will help us to look into this matter further and hopefully find a solution for you.
Chosen Solution
If you click the cog alongside the extension, the first option is "Pin to Toolbar".
As far as I can tell, it's all extensions, they only appear under the extension button as pictured here. I can't move them anywhere, and I can't use the functionality like middle clicking adblock icon on the task bar to quickly disable it, or access dropdown menus.
Yep there it is. Oh man now I feel silly, thank you.