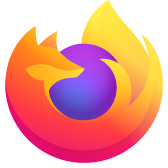 FFv105 crashes on web.whatsapp.com
Hi amazing FF folks,
FFv105 crashes on web.whatsapp.com Did work on previous version v103 and v104.2
Hope it is an easy fix. Thx a million :)
Hi amazing FF folks, FFv105 crashes on web.whatsapp.com Did work on previous version v103 and v104.2 Hope it is an easy fix. Thx a million :)
All Replies (9)
We're sorry to hear that Firefox is crashing. In order to assist you better, please follow the steps below to provide us crash IDs to help us learn more about your crash.
The crash report is several pages of data. We need the report numbers to see the whole report.
Enter about:crashes in the Firefox address bar and press Enter. A list of Submitted/Unsubmitted Crash Reports will appear, similar to the one shown below.
Copy the 5 most recent Submitted Report IDs that start with bp- and then go back to your forum question and paste those IDs into the "Post a Reply" box.
Note: If a recent Report ID does not start with bp- click on it to submit the report.
(Please don't take a screenshot of your crashes, just copy and paste the IDs. The below image is just an example of what your Firefox screen should look like.)

Thank you for your help!
More information and further troubleshooting steps can be found in the Troubleshoot Firefox crashes (closing or quitting unexpectedly) article.
Thx. I have not submitted any crash reports because it seems they contain info about running processes and other private info. Is there a way to resolve this differently? BTW, tday there were two more crashes without web.whatsapp running. SO I assume there is more to it in v105. However, I cannot even go back to v104 as it forces me to create a new profile... Is there a way to go back to v104 without having any troubles?
While trying to get to the bottom of the problem, I found that switching-off my (double) VPN (via browser plugin) allows for web.whatsapp.com to work.
Meanwhile FF stopped displaying the QR code to link devices and when searching for a solution for that problem, tips re networking settings in about:config came up, which made me consider switching-off the VPN to see what happens - hence the above first sentence.
Important for FF folks is: the networking problems started a few versions before, after 100 but before 104, when VPN would not work via port 80 anymore and 443 had to be used. No web-whatsapp crashes at that time, that happened only from v105 onward. There is definitely something different/wrong/odd with FF network settings/programming, since the same problem does not occur in Chrome, Chromium or Dragon, all on the same Windows PC.
I hope this will be fixed soon!
)
Modified by spdgnzls
The above link post was just where I found hints, but I do not know if it is the same bug. Please rather try to reproduce what is experienced above and see if you get crashes too. Also, I would check if you changed network related code since version v100, especially in v105.
It seemed with FFv105.2 all above problems have gone away - retested, crashes, web whatsapp cannot load QR code in double vpn, etc - so in the end, all problems still there. BAD versions: all 105.0.x so far.
Modified by spdgnzls
FFv105.3 brought back ALL problems from before: crashes on web whatsapp and with double vpn.
Sad there was no answer about how to downgrade - people need to know that. Technical dictatorship is not an option. Yet still i can confirm that FFv102.0.1(esr)64bit and FFv102.3.0(esr)64bit have none of the above problems (except port 80 does not work for double vpn/browser vpn) - so far it seems.
Please inform in detail what has been changed re networking so that one can understand what you good folks did to break double vpn.
Modified by spdgnzls
Thank you for giving a route forward.