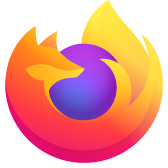 macOS: Firefox using Microphone without active Tab/Add-On and granted permission
It looks like Firefox on macOS is constantly accessing my microphone or "polling" it. The orange microphone indicator is flashing in random intervals although I haven't granted microphone permissions to any website. There are also no open tabs which actively requested microphone permissions.
I'm not sure if Add-Ons can request mic access but apart from "Access your data for all websites" there are no comparable granted permissions for any Add-Ons. I can provide a list of installed Extensions if needed.
macOS: Monterey 12.3 Firefox: 98.0.1
It looks like Firefox on macOS is constantly accessing my microphone or "polling" it. The orange microphone indicator is flashing in random intervals although I haven't granted microphone permissions to any website. There are also no open tabs which actively requested microphone permissions. I'm not sure if Add-Ons can request mic access but apart from "Access your data for all websites" there are no comparable granted permissions for any Add-Ons. I can provide a list of installed Extensions if needed. macOS: Monterey 12.3 Firefox: 98.0.1