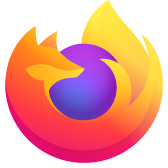 after Firefox updates to latest version no add-ons will appear nor reload
everything in the menu bar will not work or appear when clicked on after i update to the newest version of Firefox, Nor will any add-ons or extensions load. i am left with a blank page. this can only be corrected if i restart the computer. this has happened since version 88.0
everything in the menu bar will not work or appear when clicked on after i update to the newest version of Firefox, Nor will any add-ons or extensions load. i am left with a blank page. this can only be corrected if i restart the computer. this has happened since version 88.0
All Replies (2)
You can check for issues caused by a corrupted or incomplete Visual C++ installation that is missing runtime components (Redistributable Packages) required by Firefox, especially VCRUNTIME140_1.dll.
Install both 32-bit and 64-bit "Visual Studio 2015, 2017 and 2019" downloads, (x86: vc_redist.x86.exe and x64: vc_redist.x64.exe) from https://support.microsoft.com/help/2977003/the-latest-supported-visual-c-downloads
So if I understand:
After each update to Firefox 88, 89, and 90, add-on buttons did not work and the add-ons page is blank or inaccessible and you cannot reinstall add-ons
After restarting Windows, the buttons worked normally again
Maybe it is some kind of permission issue or file lock, where Windows is denying Firefox access to some files after the update and restart? But I don't have an idea on how to solve it.