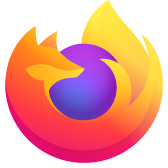 I downloaded the British ver. of FF (Mac) but I already run the U.S. ver. – what to do? Will I lose all my stuff?
Mac user here
I'm hesitant to just drag this over top of my existing FF install because I don't know if it will wipe out my bookmarks, browsing history, cookies, etc.
What's the right thing to do here?
(Canadian trying to get better language support vs. the strangely default US version)
Mac user here I'm hesitant to just drag this over top of my existing FF install because I don't know if it will wipe out my bookmarks, browsing history, cookies, etc. What's the right thing to do here? (Canadian trying to get better language support vs. the strangely default US version)
Modified by ffsacct
All Replies (2)