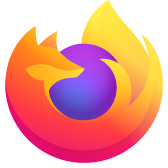 Firefox profile cannot be loaded. It may be missing or inaccessible - yet no profile.ini file is missing (folder empty), clean reinstall has not not worked
I'm running windows 8 and had recently handed my computer back to be repaired. When I got my computer back I started getting the error that states that "Your Firefox profile cannot be loaded. It may be missing or inaccessible." upon opening. I've had this before and just renamed the profile.ini file as something different forcing Firefox to create a new profile. However the profile.ini file is not there, at all. Everything that I've searched for shows profile management through firefox, but I can't open firefox to create any profiles so they don't help at all. Does anyone know
I'm running windows 8 and had recently handed my computer back to be repaired. When I got my computer back I started getting the error that states that "Your Firefox profile cannot be loaded. It may be missing or inaccessible." upon opening. I've had this before and just renamed the profile.ini file as something different forcing Firefox to create a new profile. However the profile.ini file is not there, at all. Everything that I've searched for shows profile management through firefox, but I can't open firefox to create any profiles so they don't help at all. Does anyone know
Всички отговори (3)
This is usually caused by a problem with the profiles.ini file and the profile marked as Default=1 is no longer present on the hard drive.
Windows: "%AppData%\Mozilla\Firefox\"
Linux: ~/.mozilla/firefox/
Mac: ~/Library/Application Support/Firefox/
Delete the profiles.ini file to force Firefox to create a new default profile
Use the Profile Manager to create a new profile
Use "Choose Folder" to recover an existing profile if there is still one present
The "AppData" folder in Windows Vista and later Window 7+ versions and the "Application Data" folder in XP/Win2K are hidden folders.
---
Create a new profile as a test to check if your current profile is causing the problems.
See "Creating a profile":
If the new profile works then you can transfer some files from an existing profile to the new profile, but be cautious not to copy corrupted files to avoid carrying over the problem.
Hi Col-el,
Running "%AppData%\Mozilla\Firefox\ yields no results, other than an empty folder or the Crash test folder.
And I'm unable to run the profile manager, even using firefox.exe -P ends up creating the same error as before.
Do you know if there's a way to obtain a default profile.ini?
Thanks.
There should be a profiles.ini file in that folder that Windows may show as a profiles or Profiles file.
Otherwise you wouldn't get this error message.
---
Windows hides some file extensions by default.
Among them are .html and .ini and .js and .txt, so you may only see the name without file extension.
You can see the real file type (file extension) in the Properties of the file via the right-click context menu in Windows Explorer.