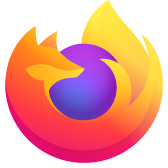 unable to see integration of IDM in mozilla 4.0
up to the 3.6 version of Firefox it shows the integration of IDM [Internet Download Manager] in the form of right click menu, after clicking right click it shows options like-download with IDM, download all files with IDM. But in Firefox 4.0 i unable to see that option. Waiting for positive reply. -- Regards, Chetan S. Joshi chetan1991@gmail.com +91-9730675308
up to the 3.6 version of Firefox it shows the integration of IDM [Internet Download Manager] in the form of right click menu, after clicking right click it shows options like-download with IDM, download all files with IDM. But in Firefox 4.0 i unable to see that option. Waiting for positive reply. -- Regards, Chetan S. Joshi chetan1991@gmail.com +91-9730675308
All Replies (3)
Make sure you have the latest version of IDM, versions 6.9.8 and older are blocked in Firefox 4 as they were causing crashes.
how could I reply without seeing all the text ?
My problem is that I cannot reach IDM site to update IDM. Not via Firefox, IE, or GoogleChrome. I get similar message whenever I try, that URL cannot be reached. I was able to view a cached copy of www.­internetdownload­manager.­com/­support/­firefox_integrat­ion2.­html, from May 6, but I can't reach that or any IDM page today, not main page, nothing. Somewhere it has been blocked. I checked my Kaspersky, Windows Firewall, and cannot find why it is blocked.