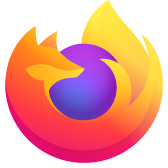 Accessibility dots on websites won't go away even when config set to off
I have tried all the methods the internet suggests. but nothing works. I still have the red dotted outlines on everything. Any thoughts?
These are the instructions Type about:config in the address bar and press Return. A warning page may appear. Click Accept the Risk and Continue to go to the about:config page. In the about:config page, search for the preference accessibility.force_disabled. Observe the Value column of the accessibility.force_disabled row.
       If it is set to 1 then do nothing.
       If it is set to 0, double-click on it to open an editing field, type 1, then click the blue check mark button or press the Enter key to complete the update. 

I have tried all the methods the internet suggests. but nothing works. I still have the red dotted outlines on everything. Any thoughts? These are the instructions Type about:config in the address bar and press Return. A warning page may appear. Click Accept the Risk and Continue to go to the about:config page. In the about:config page, search for the preference accessibility.force_disabled. Observe the Value column of the accessibility.force_disabled row. If it is set to 1 then do nothing. If it is set to 0, double-click on it to open an editing field, type 1, then click the blue check mark button or press the Enter key to complete the update. (https://mzl.la/3AeW4UE)