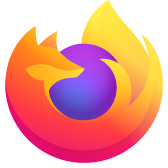 Same Firefox Home Page on all my computers
Is it possible to set the same "home page" on all three of my Mac computers? I want the same links across all three, but they keep changing with "syncs" despite being pinned. Ver. 107.0.1
Thank you, Polly
Is it possible to set the same "home page" on all three of my Mac computers? I want the same links across all three, but they keep changing with "syncs" despite being pinned. Ver. 107.0.1 Thank you, Polly
All Replies (4)
I think that tabs tiles you have pinned on the Firefox Home page should be synced if you sync the prefs as services.sync.prefs.sync.browser.newtabpage.pinned is true by default (i.e. browser.newtabpage.pinned is synced).
You can install the About Sync extension in Firefox 72 and newer on desktop to check what data is stored on the Sync server via the about:sync page provided by this extension.
Close and restart Firefox to access the about:sync page added by this extension (see the about:about page for possible about pages).
(edited to fix the confusion about pinned tiles/tabs)
Modified by cor-el
Thanks cor-el. But I wasn't referring to pinned tabs. I meant my home page. My start page. The page I have set when Firefox launches, and when I hit my "home" button. I use these same links to websites every day in my writing, and it would be nice if they could appear on my iMac, and on my two MacPros.
Sorry for the confusion, I meant pinned tiles like the tiles that show in your screenshot have a pin icon attached.
Thanks so much for taking the time to help.