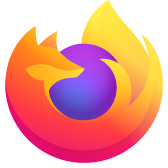 How to save users bookmarks in shared folder
Hi, Presently users login through Vmware VDI to access mozilla firefox on Ubuntu OS.The VDI Ubuntu OS is on non-persistent mode , the Ubuntu image including users mozilla profile directory will get erased once the user logs out.
They will get new Ubuntu OS from the golden image once they login back and new user mozilla profile will be created.
Whatever user settings is done including bookmarks will not be saved , hence i am exploring to do settings directly on the golden image to save mozilla profile on shared directory (/home/user/Documents).
Kindly suggest how to save mozilla profile on shared directory (/home/user/Documents) or save bookmarks to (/home/user/Documents)
Regards, Rajesh
Hi, Presently users login through Vmware VDI to access mozilla firefox on Ubuntu OS.The VDI Ubuntu OS is on non-persistent mode , the Ubuntu image including users mozilla profile directory will get erased once the user logs out. They will get new Ubuntu OS from the golden image once they login back and new user mozilla profile will be created. Whatever user settings is done including bookmarks will not be saved , hence i am exploring to do settings directly on the golden image to save mozilla profile on shared directory (/home/user/Documents). Kindly suggest how to save mozilla profile on shared directory (/home/user/Documents) or save bookmarks to (/home/user/Documents) Regards, Rajesh