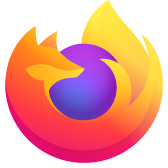 help me plz
errror code https://crash-stats.mozilla.org/report/index/810de477-b24a-41c2-a5d0-ccbe00210916 https://crash-stats.mozilla.org/report/index/1249d2d0-bdb6-4c8f-aa7f-915670210916 https://crash-stats.mozilla.org/report/index/ec0a8d43-abb0-4547-abac-a9e380210916 https://crash-stats.mozilla.org/report/index/ca9fc87c-dc13-43cb-b17d-477dc0210916
All Replies (1)
The crash reports are OOM (out of memory) reports where not enough contiguous free memory is available.
You do not appear to have much physical memory installed and also the size of the page file isn't very large, so best is to run as less programs at the same time as possible.
TotalPageFile : 3204890624
TotalPhysicalMemory : 3204890624
TotalVirtualMemory : 2147352576

Do you let Windows handle the Page file automatically or have you set a fixed size for the Windows Page File ?
Control Panel -> System -> Advanced -> Performance -> Settings
If you use a fixed size for the page file then try the automatic setting and let Windows handle the page file automatically.