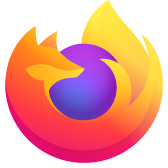 Firefox consumes too much RAM, caused by js
I'm having problems with Firefox consuming too much RAM memory. Several people are complaining about this but I did some further research before posting here, using about:memory, and I found out that js-non-window and js-main-runtime are causing this.
When I start up a blank Firefox session I immediately have an allocation of 260MB of RAM. About 75-80% of this is taken up by those two js (javascript?) processes.
After opening about 10 tabs with different webpages the RAM usage has gone up to about 750MB. During the time the tabs are open most of the extra MB's are consumed by the window-objects (40MB per page, still seems quite a lot to me for just a news site with one article...) but after closing them the memory usage didn't go down and it transferred to the two already mentioned js processes. This transfer to the js processes is not always the case, it seems to happen only if I open a lot of tabs, let's say 10+ perhaps.
I tried disabling Javascript using the plugin SettingSanity, but this makes browsing quite uncomfortable of course and worst of all it doesn't solve the problem. The mentioned processes keep using the same amount of RAM.
I have this exact same problem on all my computers and laptops so it can't be a coincidence. Is there nothing I can do about this? Is this under investigation? How can a browser with 10 web pages open need almost 800MB of RAM?
And please don't answer "install more RAM". The pc I have most problems with has 2GB of physical RAM and I really do think that opening 10 web pages should be possible on such a computer. Doing the same in Internet Explorer consumes less than half the amount of RAM memory.
P.S: I sent this query using IE because I could't get to this page in Firefox. The "Ask This" button didn't work...
I'm having problems with Firefox consuming too much RAM memory. Several people are complaining about this but I did some further research before posting here, using about:memory, and I found out that js-non-window and js-main-runtime are causing this. When I start up a blank Firefox session I immediately have an allocation of 260MB of RAM. About 75-80% of this is taken up by those two js (javascript?) processes. After opening about 10 tabs with different webpages the RAM usage has gone up to about 750MB. During the time the tabs are open most of the extra MB's are consumed by the window-objects (40MB per page, still seems quite a lot to me for just a news site with one article...) but after closing them the memory usage didn't go down and it transferred to the two already mentioned js processes. This transfer to the js processes is not always the case, it seems to happen only if I open a lot of tabs, let's say 10+ perhaps. I tried disabling Javascript using the plugin SettingSanity, but this makes browsing quite uncomfortable of course and worst of all it doesn't solve the problem. The mentioned processes keep using the same amount of RAM. I have this exact same problem on all my computers and laptops so it can't be a coincidence. Is there nothing I can do about this? Is this under investigation? How can a browser with 10 web pages open need almost 800MB of RAM? And please don't answer "install more RAM". The pc I have most problems with has 2GB of physical RAM and I really do think that opening 10 web pages should be possible on such a computer. Doing the same in Internet Explorer consumes less than half the amount of RAM memory. P.S: I sent this query using IE because I could't get to this page in Firefox. The "Ask This" button didn't work...
All Replies (5)
How much RAM do you have installed on your computer?
250 MB and 750 MB isn't that excessive with some tabs open. High resolution images usually take up most memory.
---
Create a new profile as a test to check if your current profile is causing the problems.
See "Creating a profile":
If the new profile works then you can transfer some files from an existing profile to the new profile, but be cautious not to copy corrupted files to avoid carrying over the problem
AdBlock Plus was indeed the cause. I didn't expect it given the memory allocation to the js processes but I suppose AdBlock would use JavaScript.
Do you by any chance know of any way to block ads with less RAM consumption?
Try in Firefox's safe mode disable all plugins, and open with only a new tab set by using about:blank . As suggested above also consider as a test creating and using a new Firefox profile.
When I start like that I have around 70MB explicit shown in about:memory and that includes js-non-window of around 30MB
I know in the past I have opened more than 10 tabs on a machine with less than 1GB ram installed and not noticed problems.