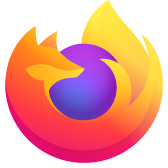 how do I fix the "shockwave flash" error, causing firefox to lock up, slow, or crash?
continous errors about "shockwave flash", "script has stopped working" etc, causing numerous slowdowns, lock-ups, and crashes. have tried several fixes, but none have worked.....please advise
continous errors about "shockwave flash", "script has stopped working" etc, causing numerous slowdowns, lock-ups, and crashes. have tried several fixes, but none have worked.....please advise
All Replies (20)
How do I enable only that plugin?
Assuming that you really mean plugins and not extensions, you can enable or disable plugin here:
Firefox/Tools > Add-ons > Plugins
In case this is about extensions (Firefox/Tools > Add-ons > Extensions):
If it works in Safe Mode and in normal mode with all extensions (Firefox/Tools > Add-ons > Extensions) disabled then try to find which extension is causing it by enabling one extension at a time until the problem reappears.
Close and restart Firefox after each change via "Firefox > Exit" (Windows: Firefox/File > Exit; Mac: Firefox > Quit Firefox; Linux: Firefox/File > Quit)
If Safe Mode works well, then most likely one of these is your issue:
(1) Graphics card driver incompatibility: safe mode automatically disables Firefox's use of hardware acceleration for graphics. You can disable it manually in the advanced options.
orange Firefox button (or Tools menu) > Options > Advanced
On the "General" mini-tab, uncheck the box for "Use hardware acceleration when available"
This takes effect the next time you start Firefox.
(2) Extension conflict. Safe Mode automatically disables all extensions. Please see cor-el's reply above for more information on troubleshooting individual extensions in normal mode.
---
Also, you could set Flash to "Ask to Activate" which will show an icon in the address bar to enable Flash if you want to run it on a particular site. Some users have reported this is helpful when the Flash problems are caused by ads on sites where they don't want to watch videos and therefore don't really need Flash to be running.
There seem to be multiple potential problems causing my situation. I don't know if it is plugin, extension, graphics driver, etc, which could be causing this. On the graphics driver question, there was never a problem before, since I've had the same computer for several years without it causing anything. I need the easiest and fastest solution without having to spend days or weeks troubleshooting numerous scenarios. Please help.
Did you try to disable hardware acceleration in Firefox?
No, I haven't. Should I try that first?
Yes, please try it. It takes less time to try it than it took me to type out the steps.
I'll try it. Afterwards, should I still open firefox in safe mode and disable plugins/addons, or just open normally?
If you haven't tried Safe Mode, try that first. If Safe Mode helps, while still in Safe Mode, disable hardware acceleration before returning to normal mode.
Okay, I tried that for the last couple of days without incident, until just now, when again it dragged, froze, then came up with the "shockwave player may be busy.......etc."...Please help.
Hi mgenoves, does the problem seem random, or does it occur consistently with particular pages or particular sites?
Have any new crash IDs appeared in about:crashes that might indicate what's currently going on?
It seems to happen at random.....I can't grasp any sort of trend. It occurs at almost anytime on any type of application or site.....just browsing, or videos, etc. No crash that I can see at this point. It slowed down a lot, and just froze for a few minutes before I got the message about "shockwave" and also "firefox not responding".
I have not heard from you for several days.....did you not get my most recent replies?
I found a solution to the flash player crashes within Firefox, and have not had a single flash playser crash in 6 months at least. The solution involves creating a task to run at regular intervals to delete certain prefetch files. NOT all of them as it is NOT necessary to delete them all.

I have wrote a script that will create the folder structer in programdata/scripts/ and place the exe that actually does the deleting, and have successfully imported the task into task scheduler.

This should resolve all Flash player crashes within Firefox. I posted the information here: https://support.mozilla.org/en-US/questions/968190?page=6#answer-511132

That script is not 100% Automated in the above link, but will get you started.

I have one that i have been able to fully automate, You would just need to check task scheduler in Windows 7 to confirm it will successfully import on its own.

I am looking for testers to confirm this works. This should work on windows 7 64 and 32 bit. Not tested on Windows 8
ref too: http://forums.adobe.com/thread/1283944?start=80&tstart=0
link for fix available upon private message request

Best regards
Modified by Carm
It says he is looking for "testers" to see if it works. I don't want to be a "test" for something unproven and risk doing any damage to my system. It is hard to believe that firefox doesn't have a fix for this problem, which seems to be growing. Isn't there any other option? Can someone at mozilla customer service help me?
All i can tell you is that it deletes two files on a regular schedule. First off it WILL NOT do damage to your system. Second, i have been running this for over 6 months. Third, i have been doing things like this for over 8 years , i have a degree and certifications to back that up, also if you are in doubt of my skill set head on over to XDA and look up my posts and contributions to problem solving on that site under carm01. I have a proven track record!
There is a good chance if this resolves my issues, it will resolve yours. I am offering this up to people who have been plagued with this problem for years. I did not have to do this at all, and let everyone suffer. I did not have to write up a step by step guide, spend hours on the code to make it easy.
If you are not willing to try this, then i suggest you wait til Mozilla come out with a fix and keep suffering through crashes and keep getting frustrated over the matter.
Best Regards
I am not computer savvy, so I'm hoping this is a "simple" fix? Also, I've been working with "jscher2000" for several weeks about this, and nothing has worked----------I have used firefox for years, and this has never happened before. If this is the best solution, and still can't understand why mozilla hasn't fixed this, can it be done easily and quickly (by me, that is)?
The answer is yes it should. I tried to simplify this as much as possible for everyone. I understand that everyone is not PC savvy. I use to work in education tech support so i am aware of things.

There are two versions. The first one is fully automated. (If you are on XP this will not work FYI.)
All you need to do is download it and run it, you will see a black window quickly appear and disappear, and then a second one which has the text in there saying:
"SUCCESS: The scheduled task Clear Firefox Prefetch" has successfully been created"
Press any key to continue
If you get this, and there is no reason you should then task has been successfully installed. there is nothing else you have to do
IF you want to see the task simply go to the start orb and type " task " and click task scheduler, then in the left hand pane click Task scheduler library
Please let me know what you results are and here is the link
link for fix available upon private message request
Modified by Carm
I will try it. Is this a better solution then reverting back to older versions of firefox and shockwave player, like another person suggested earlier?