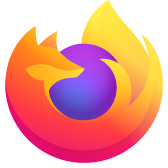 is there an add on to attach a hyperlink to a word or phrase
Say you are making a comment on a web page or blog and want to attach a hyperlink to a word or phrase - is there an add on for Firefox to do this
Say you are making a comment on a web page or blog and want to attach a hyperlink to a word or phrase - is there an add on for Firefox to do this
All Replies (1)
There might be an add-on for this. You could try searching the Add-ons site.
This is a little more complicated than it may appear, though, because different sites use different mark-up codes for links. For example, this site works similarly to Wikipedia, but most forum sites use BBCode tags. Still others may allow pure HTML. Not sure about blogs (and any comment with a link may be held for moderation as an anti-spam strategy, so keep that in mind).
What probably is simplest, if it's available, is to look for a link button above or next to the form you are commenting in. Then you can paste the URL of the destination page and be assured that the site will handle the formatting details.
Does that help? Are there particular sites where you need this feature?