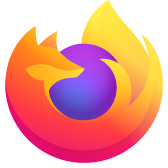 Firefox keeps on crashing on startup, even in Safe mode
Crash ID: bp-6549b596-78e4-4715-a82f-0ac082130326
Crash ID: bp-4921bb29-6b03-499c-a990-63d482130326
Crash ID: bp-d2e838bb-4e28-45cd-a4ad-9bf112130326
Crash ID: bp-b386693d-4704-4a2c-8683-4d6d62130326
Crash ID: bp-ce162b3f-ce54-4743-9026-1d6672130326
Crash ID: bp-5b1db589-dd90-46a7-b0d1-7b34a2130326
Crash ID: bp-ff7fc058-6c1d-4ff9-ace1-199432130326
Crash ID: bp-037cbb6a-650e-4550-b7b8-c44fe2130326
Crash ID: bp-00b4d47a-6736-411f-b710-0529c2130326
Crash ID: bp-0b56aaa9-89ce-453f-aee0-00eda2130326
Crash ID: bp-165b4d51-1cf2-4946-95f7-dc8692130326
Crash ID: bp-90cceb4e-27a6-4ceb-ab60-32d322130326
Crash ID: bp-d893d0b4-c354-46bd-bfc1-313c32130326
Crash ID: bp-160c3b22-eba5-4807-9c37-853602130326
Crash ID: bp-3fc9d7a9-1eb1-4069-afbe-1920d2130326
Crash ID: bp-85f80f5d-8a42-4bd0-a75f-3a4b42130326
Crash ID: bp-ba48b672-f63a-4b3c-8f6c-4d2562130326
<pre><nowiki>Crash ID: bp-6549b596-78e4-4715-a82f-0ac082130326 Crash ID: bp-4921bb29-6b03-499c-a990-63d482130326 Crash ID: bp-d2e838bb-4e28-45cd-a4ad-9bf112130326 Crash ID: bp-b386693d-4704-4a2c-8683-4d6d62130326 Crash ID: bp-ce162b3f-ce54-4743-9026-1d6672130326 Crash ID: bp-5b1db589-dd90-46a7-b0d1-7b34a2130326 Crash ID: bp-ff7fc058-6c1d-4ff9-ace1-199432130326 Crash ID: bp-037cbb6a-650e-4550-b7b8-c44fe2130326 Crash ID: bp-00b4d47a-6736-411f-b710-0529c2130326 Crash ID: bp-0b56aaa9-89ce-453f-aee0-00eda2130326 Crash ID: bp-165b4d51-1cf2-4946-95f7-dc8692130326 Crash ID: bp-90cceb4e-27a6-4ceb-ab60-32d322130326 Crash ID: bp-d893d0b4-c354-46bd-bfc1-313c32130326 Crash ID: bp-160c3b22-eba5-4807-9c37-853602130326 Crash ID: bp-3fc9d7a9-1eb1-4069-afbe-1920d2130326 Crash ID: bp-85f80f5d-8a42-4bd0-a75f-3a4b42130326 Crash ID: bp-ba48b672-f63a-4b3c-8f6c-4d2562130326</nowiki></pre>
Modified by cor-el
All Replies (3)
Certain Firefox problems can be solved by performing a Clean reinstall. This means you remove Firefox program files and then reinstall Firefox. Please follow these steps:
Note: You might want to print these steps or view them in another browser.
Download the latest Desktop version of Firefox from http://www.mozilla.org and save the setup file to your computer.
After the download finishes, close all Firefox windows (click Exit from the Firefox or File menu).
Delete the Firefox installation folder, which is located in one of these locations, by default:

Windows:

C:\Program Files\Mozilla Firefox
C:\Program Files (x86)\Mozilla Firefox

Mac: Delete Firefox from the Applications folder.
Linux: If you installed Firefox with the distro-based package manager, you should use the same way to uninstall it - see Install Firefox on Linux. If you downloaded and installed the binary package from the Firefox download page, simply remove the folder firefox in your home directory.

Now, go ahead and reinstall Firefox:

Double-click the downloaded installation file and go through the steps of the installation wizard.
Once the wizard is finished, choose to directly open Firefox after clicking the Finish button.
Please report back to see if this helped you!
You can also check the connection settings.
Tools > Options > Advanced : Network : Connection > Settings
If you do not need to use a proxy to connect to internet then try to select "No Proxy" if the "Use the system proxy settings" setting or one of the others doesn't work properly.
See "Firefox connection settings":
---
Try to boot the computer in Windows Safe mode with network support (press F8 on the boot screen) as a test to see if that helps.
I tried the clean reinstall and it did not help. It still crashes. Any other ideas?