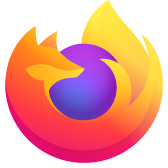 How to turn off the "untrusted connection" thing?
This "Untrusted Connection" thing is god-damned annoying. Websites that I've been using for YEARS... all of a sudden are "untrusted." I don't ***-**** care. How do I turn this feature off?
moderator edited out offensive language
This "Untrusted Connection" thing is god-damned annoying. Websites that I've been using for YEARS... all of a sudden are "untrusted." I don't ***-**** care. How do I turn this feature off? ''moderator edited out offensive language''
Modified by the-edmeister
All Replies (9)
Just so Beagle doesn't think this is only happening to him, I'm in the same situation.
It only occurs when I am connected to company's network - but it also ONLY happens on Firefox and has ONLY started recently. One of the recent updates made the browser completely unusable while at work because any secure site I went to gave me the error.
And even when I clicked "permanently store", it didn't matter. Every time I went to gmail or facebook, or hell even ran a google search, I would get the untrusted certificate.
Yes, my clock is set properly. I have no idea what it is, but because mozilla hasn't provided a clear and simple fix like in the settings (like ignore this idiotic warning), I've stopped using Firefox.
I just upgraded to the most recent version (21 now apparently) and I still get this annoying error every https site I go to. I hate it, and I will never use Firefox again until it's fixed.
Tyler,
I have V21 and my date and time is set correctly and yet, I have the SAME issue as Beagle-3.
Even more frustrating is that when the page appears, there is not a bypass button, so I cannot go to site I have been using for 4 years.
Does that make sense to you?
What is frustrating to many of us who adopted Firefox very early is that it is becoming very IE-like. Your attitude of "If you just upgrade, everything will be fine" wouldn't be so bad if it were actually true.
For those of us who have upgraded regularly only to have more and more problems with every upgrade, it comes across as completely clueless and uncaring...and a wee bit lazy.
I'd prefer to use Firefox for most things particularly as it allow tabs to be next to the browser window, but y'all are not making it easy.
For now, I'm just one of the growing users who is turning to other browsers, and is having to sometimes switch browsers depending upon the site I'm using. Doesn't make much sense, but since y'all seemed determined to not actually dig into the issue for us or even seem to care much, I don't see what choice we have.
Perhaps if you'd offer to share the screen with one of us - either put-up or blank-up, you'd have a less irritated audience.
We just want a way to avoid the headaches for sites we know are safe even if y'all programmers don't.
Rapid Release Cycle
This forum is not for discussion of development issues.
Yes we all see that the rapid release cycle has downsides, but it also brings advantages. Browsers have to evolve to deal with new devices and features, and to quickly and continuously deal with security issues. In my opinion it is not that Mozilla Firefox does not care. It is just not possible to support the many previous versions. Firefox does remain very customisable. This listing may be useful
New or unresolved support questions
If you have a problem and are not the Original Poster please start your own question (in accordance with the guidelines). By all means read this thread for information. If you think your own question is strongly related to this thread start your own question and then mention your post in this thread so that others may find it if they wish.
Some Useful Links

time and date solution worked for me thanks here is the solution just set your date and time correctly and it will fix the problem just got done fixing mine have a good day
Modified by blazeatrail
Why do people keep saying that? "Ohhh, just change your clock to the correct date and time?" Who has the WRONG time on their clock? Of course my clock is accurate. Of course my date is accurate. Do you people even realize how windows clocks even work? It's automated and accurate. I would have to really make an effort to have an incorrect time on my computer.
Stop saying that's the solution. That's not it.
just fyi your clock can get off and not automatically reset when the date is over a year off the clock will not be able to update trough the internet. dont ask me how or why this is, it is just like the problem your having with not being able to get rid of that message
I'd like to add to this as I have the same issue with v21. I don't want to know how to fix the certificate; I also don't want to know how to insure my time and date are set correctly; I don't want to know why I am getting this error; I want to know how to disable the "feature" as i do not want FF acting as my nanny on the internet.
Any other responses that do not specifically address specifically how to disable the part of FF that is preventing me from accessing sites, is not helping, is not appreciated, and understandably elicits colorful language from people.
@Bugs1776, due to the grave security implications this would have, it is not possible (& won't be possible in any browser) to generally disable warnings about errors in secure connections.
for all others that are affected by this issue & want to troubleshoot it, please follow the advice from moderator john99 above and open a new question.
the problem can have multiple causes (among others: wrong date & time, misconfigured security software, something tampering with your network traffic, misconfigured servers, hacked servers, expired certificates, self-signed certificates), so just adding "me too" comments won't be enough to offer you effective help for your individual situation. therefore it would be necessary to know what's the exact error code you're getting, which kind of security software is running on your system,...
I think this thread has run its course. It is getting rather long without providing any fresh answers to the original question.
Philipp has mentioned in a post immediately above the importance of these warnings. I have tried to add some (hopefully) useful links in my last post.
I will now close this thread.