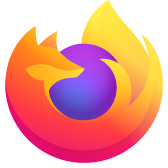 Download disappears from Download Window after completion
When I download a file from the internet in Firfeox, the download window stays open after the download is complete but the file name disappears from the window. In previous versions of Firefox the downloaded file would remain visible in the download window after download was complete and I could simply click on it from within the download window and open it. Now, because it disappears from the download window, I have to open Windows Explorer and navigate to the folder that contains that newly downloaded file in order to open it, which is a pain. I've enabled the "remember my browsing and download history" in options as suggested in previous answers to this question on the forum, but this doesn't make any difference. Is there some way of making Firefox show the file in the download window after downloading it? Thanks Gaz
When I download a file from the internet in Firfeox, the download window stays open after the download is complete but the file name disappears from the window. In previous versions of Firefox the downloaded file would remain visible in the download window after download was complete and I could simply click on it from within the download window and open it. Now, because it disappears from the download window, I have to open Windows Explorer and navigate to the folder that contains that newly downloaded file in order to open it, which is a pain. I've enabled the "remember my browsing and download history" in options as suggested in previous answers to this question on the forum, but this doesn't make any difference. Is there some way of making Firefox show the file in the download window after downloading it? Thanks Gaz
All Replies (6)
I don't think I've heard of a case where the entries are removed but the files remain. Perhaps the database file which stores your download history has become corrupted? You could try renaming it and have Firefox create a new one and see whether that helps.
(1) Open your personal settings (AKA Firefox profile) folder
Help > Troubleshooting Information > "Show Folder" button
(2) Switch back to Firefox and exit the program (e.g., File > Exit)
(3) Wait a few moments for Firefox to finish updating files in your settings folder, then rename downloads.sqlite to something else, like downloads.old. Alternately, you can delete the file.
(4) You're done with your profile folder and you can restart Firefox now.
Does it make any difference?
You can check the browser.download.manager.retention pref on the about:config page and make sure that it is set to 2.
You probably can still find the downloads in the Download folder in the Bookmarks and History Manager (Library)
History > Show All History
Many thanks jscher2000 I tried this but it doesn't seem to have made any difference. Many thanks for your advice though
Regards Gaz
BRILLIANT.... Thanks Cor-el Your suggestion has done the trick. It's back to how it used to be now
Thanks so much Gaz
I am now having this problem and have no idea what to do, I have followed the instructions that had been given for previous posts for this, I have un-installed, re-installed, I have set to default, and still it is doing the same thing. What can be done?