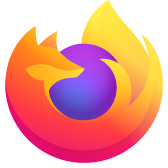 Firefox Is Acting Stupid
I can only use Firefox a little bit at a time before i have to close it out and restart it. For some reason, the browser hangs on EVERY SINGLE website. I'm not sure what's going on. I will then have to close out Firefox, then open it back up before it'll work again. I have to do this every 10-15 minutes
I can only use Firefox a little bit at a time before i have to close it out and restart it. For some reason, the browser hangs on EVERY SINGLE website. I'm not sure what's going on. I will then have to close out Firefox, then open it back up before it'll work again. I have to do this every 10-15 minutes
All Replies (3)
Try to start Firefox in Safe mode. This mode disables all extensions, user customizations, hardware acceleration, etc. temporarily for diagnostic and troubleshooting. If Firefox works find in Safe Mode, then this is likely an add-on issue. Restart Firefox in normal mode, then type "About:addons" (without the quotes) in the address bar. Disable your extensions one by one, restarting Firefox between each one, until you find the trouble maker. Once you do, you can disable that add-on and report the issue to that add-on's developer.
A few other basic trouble shooting things you can try is this: Run all Windows Updates, install all needed service packs, etc.
Update your graphics driver (Firefox uses your graphics card for some rendering, and an out of date graphics card driver can cause problems. https://support.mozilla.org/en-US/kb/how-do-i-upgrade-my-graphics-drivers.
Update all your plugins (Flash, Java, etc.): http://www.mozilla.org/plugincheck/.
Download and Install MalwareBytes Anti-Malware, run a full Scan. http://www.malwarebytes.org/. This helps check that there are no viruses on your computer causing issues. you can uninstall this program after you clean off any infections.

You can also read https://support.mozilla.org/en-US/kb/Firefox-hangs, which may give some useful tips.
Another possible cause is security software (firewall) that blocks or restricts Firefox or the plugin-container process without informing you, possibly after detecting changes (update) to the Firefox program.
Remove all rules for Firefox and the plugin-container from the permissions list in the firewall and let your firewall ask again for permission to get full unrestricted access to internet for Firefox and the plugin-container process and the updater process.
See:
The only firewall that i have is the one that is enabled on my wireless router. I set up port forwarding. I hope that helps. . . I used Port 80. If i need to use another port, please let me know.