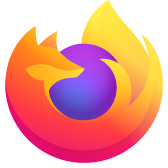 Pop up blocker is not saving exceptions. When I come back I have to add the address back to exceptions everytime. Shouldn't these sites be saved for me? How can I fix it. It doesn't do this in IE so it is a Firefox issue. Thanks for your help
Pop up blocker is not saving my exceptions list.
Pop up blocker is not saving my exceptions list.
All Replies (6)
Make sure that you do not use "Clear Recent History" to clear the "Site Preferences".
I do not use Clear Recent History. When I leave Firefox and come back later my exceptions are gone.
If you use cleanup software like CCleaner then check the settings for the Firefox application.
If the popups you want are triggered by clicking something, you can make an exception this way, to allow only clicked items to produce popups. In about:config, use this setting:
dom.disable_open_click_delay - I use 3000 (3 seconds)
I don't use any cleaner. I don't understand what about config is. I am not very computer literate so I don't want to mess anything up.
Start Firefox in Diagnose Firefox issues using Troubleshoot Mode to check if one of the extensions or if hardware acceleration is causing the problem (switch to the DEFAULT theme: Firefox (Tools) > Add-ons > Appearance/Themes).
Don't make any changes on the Safe mode start window.
In Firefox 4+ you can use one of these to start in Diagnose Firefox issues using Troubleshoot Mode:
Help > Restart with Add-ons Disabled
Hold down the Shift key while double clicking the Firefox desktop shortcut (Windows)