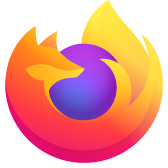 I want to revert to 3.5
I'm not happy with the new Firefox, which I think is 4.0. It's far too complicated. I just want to go back to 3.5 version. I think it's called 3.5. How do I do it?
I'm not happy with the new Firefox, which I think is 4.0. It's far too complicated. I just want to go back to 3.5 version. I think it's called 3.5. How do I do it?
الحل المُختار
I strongly advise against going back to Firefox 3.5, when you installed Firefox 4 it made changes to a couple of files that store user data, those files will no longer work in Firefox 3.5. If you go back to Firefox 3.5 the files containing bookmarks, history and cookies will be lost, causing you to lose all history and cookies, with bookmarks being restored from a backup.
If you want to downgrade it would be better going to Firefox 3.6.15.
To downgrade to Firefox 3.6.* you can uninstall Firefox 4, but do not select the option to "Remove my Firefox personal data". If you select that option it will delete your bookmarks, passwords and other user data.
You can then install Firefox 3.6.* available from http://www.mozilla.com - it will automatically use your current bookmarks, passwords etc.
To avoid possible problems with downgrading, I recommend going to your profile folder and deleting the following files if they exist - extensions.cache, extensions.rdf, extensions.ini, extensions.sqlite and localstore.rdf. Deleting these files will force Firefox to rebuild the list of installed extensions, checking their compatibility, and reset toolbar customizations.
For details of how to find your profile folder see https://support.mozilla.com/kb/Profiles
Read this answer in context
👍 99
All Replies (20)
I also am using IE 7 to post this because FireFox 4.0 keeps crashing/not responding. It takes forever for it to load a page-it's like being on dial-up again. Fast? NOT! My computer was set to auto updates and first downloaded 3.6.16 which did not work at all (my mistake on the auto-update setting), so I "upgraded" to 4.0 which was even worse. Spent my entire day trying to get 4.0 to work. I uninstalled and re-installed it, but it still crashes. Going back to IE7 for good! Mozilla needs to fix their screw up!
AVG site advisor doesn't work and half my add ons, it looks like and acts like an Apple product. LAME, I used to Love Firefox...
What are you guys thinking with 4.0? The "home" icon is on the other side of the page? Are you kidding? It takes longer to open my bookmarks? Really? That's called an upgrade? My weather add-on is gone too. What should be a simple upgrade has now turned into a project that will take time away from what I logged on to do. Thanks for that.
OK.... right click on the toolbar, click customize. Drag the reload, stop, and home icons back down the the other icons. Then drag them back out to where you want them. Not too hard, but it shouldn't be necessary. Personally, I'm fine with upgrades for the "behind the scenes" stuff, but PLEASE don't mess with the appearance and navigation areas.
Here are the download links for 3.6.16: http://www.mozilla.com/en-US/firefox/all-older.html
I reverted to this version today after two days with Firefox 4.0, which I hate with the fire of a thousand infernos. Long may 3.6.16 be available, because you couldn't pay me to put up with 4.0. It's ugly, it's difficult to customise and it lacks the status bar, which I USE and rely on a lot, including for hover-over links.
If 3.6.16 ever becomes too old to use and Firefox sticks to the 4.0-style appearance and features, I'm looking for another browser.
Can anyone venture a guess as to when these bugs (I use the term advisedly) will be worked out? That is, does it make sense to try to find an earlier version if this is going to be resolved tomorrow?
So, where was the 'refresh' button., or is that it at the end of the address bar? I guess it is.
Okay, moved it back to where is has always been, but now how do I make it 'blue' again?
God what a mess up. Why wasn't a big red warning sign included with the installer of v4 to let people KNOW there were so many radical changes to the interface. I, and many others it seems, have been accustomed to the previous interface for years and now we have to try to tweak the new interface so we don't have to keep searching for icons etc. The security identity button is a good idea but not having a padlock visible where it used be annoying.
For now I'm exporting all my bookmarks to 'Slimbrowser' and using that as much as I can. If an alternate interface version of Firefox 4 is released I will give a big cheer. Until then, I'm saddened that Firefox has chosen such a radically different interface.
The 'refresh' button is at the right side end in the address bar. You can use 'View/Toolbars/ and a hand pops up instead of the pointer. Just click and drag the refresh icon to where you want it.
I have downloaded ff4.0 and I think it stinks. It is slow, cumbersome and does not interact with Norton or with my college classes I am taking. They way you had me accept this is shaky at best. It looked like a normal download and installation, just as the past ones have done, but this time we can't utilize many of our extensions or the all important anti virus by Norton. When will YOU be able to accept our file extensions, support other computer programs and Norton? If I get hit by a major virus, can I come back to you with it?
Oh and yes the tool bar issue.
I've been using FireFox for a few years now and have upgraded to a newer, faster, and more secure version many times. Each previous upgrade was a satisfactory experience. But this last "upgrade" to FireFox 4 was a huge disappointment, so I went back to version 3.6.16
http://www.mozilla.com/en-US/firefox/all-older.html
How is FF4 any faster or more secure by re-arranging the order of commands under the right click?
How is FF4 any faster or more secure by changing the placement of the refresh button?
How is FF4 any faster or more secure by not allowing the option of having only text in the Bookmarks Bar with only icons in the toolbar? A handy technique when doing searches is to open a link in a new window. The new window is indicated by the faded Back Button (the left-pointing arrow) in the toolbar. With FF4 we can't use this technique. How is that any faster or more secure?
What's the logic behind making so many changes all at once?
And why make so many unnecessary changes?
Why not leave the icons and buttons where they were?
Are some buttons slower on one side than the other?
Are some colors faster?
Would your office be any more efficient if all the cubicles were re-arranged and re-painted every month?
Modified by bleakmeekseekinggeek
I also am reverting. It's mostly because necessary addons aren't supported, but also because Firefox 4.0 has all the look and feel of a beta rushed to release.
How often must engineers learn the lesson about changing things? Processes and designs should be changed only when there's a good, Human Factors reason to do so-- not for the sake of change. Is the Home button any better where 4.0 places it? Nope. Neither is it any worse, intrinsically, but for someone who's used to its old location for years, it takes that little extra time and effort to adjust to the new location. Since it isn't any better where it is now, why should it have been changed?
Many of the flaws with 4.0 can be fixed, of course, with time and trouble. But accessability addons like Multi-row Bookmarks and AnyColor can't. They are flatly incompatible with 4.0, and my browsing experience without them is severely impaired. (I should mention that I'm a low-vision user, but since I don't have my Windows Desktop set to high contrast, I can't get that theme in Firefox.) There seems to be no workable replacements. One, called SamFind, says it can replace Multi-row Bookmarks, but doesn't... and the author is in the habit of deleting negative reviews. (Wonder why the app is only rated 4.5 stars? he could easily have forced it to 5 by only retaining the most glowing reviews. It's a farce, just like eBay seller ratings.)
So I'll return to 3.6.16 with a damaged appreciation of the reliability of Mozilla Firefox. I hope that the period where "security updates are made available for the old version" will be extended, seeing the number of people disappointed with 4.0. If the bugs are fixed, I'll consider upgrading again; if they pull support for the last stable version-- well, IE 9.0 is supposed to be pretty good.
Modified by ClemSnide
What's with this "thanks for being awesome" B.S. to go with the new look? Everything is "awesome" - I'm awesome, you're awesome, having my browsing experience crippled and being patronized is awesome. The Firefox developers have apparently all decided that we're slow children that need to be coddled. "Menus go bye-bye! Web page is coming in for a landing. Zoom!" What's next, bright primary colors and baby talk? Oh wait, that happened with the yellow and purple "awesomeness" gnomes on the front page. News flash, developers: we're not all pre-teens or teenagers.
Menus were apparently too complicated and had to be hidden, lest an experienced user actually do something without a dozen extra clicks. The address bar is for addresses - I don't want it to guess that I meant to search for something! If I wanted to search, I would have hit Tab and moved to the Search box on the right. The Reload, Stop, and Print buttons were apparently scary to the "awesome" crowd, so they had to go.
I hope there's a way to disable all this fru-fru crap and make Firefox look and act exactly as it did in 3.6.16. Otherwise, I've saved a copy of the 3.6.16 installer and won't be returning to 4.0 anytime soon. If I wanted Firefox to look and act like IE7, Opera or Chrome, I would have used those browsers instead. I just might, if I can find a way to disable their cutesy interfaces
Maybe the developers should concentrate on fixing problems like memory leaks and stability issues before blowing so much time on an interface meant for slow children. If this is the way Firefox is going, I can't and won't recommend it to others. Thank God I don't use this in any kind of work environment, as the retraining issues with staff would be a nightmare.
try www.oldversion.com they have alot older versions there as well. firefox is turning into Microsoft lol now good luck to all,but i run firefox
Firefox is broken, on my system anyway! I've downgraded as it appears to be just broken, driving people into the arms of google chrome?
When the friggin things jerks and freezes and can't even play nice with windows any more there is a problem. Oh let me click this tab (freeze), open, lets scroll (freeze), open, lets open file, (freeze), lets click drag(freeze), lets click expand side of screen, ok lets scroll.. oh.. doesn't want to scrool?: hmm, ok, if i manually change size of window! Ahhh now it'll let me scroll. Yeh, FF4 doesn't work chaps.
Modified by gegabone