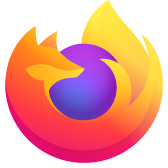 I want to revert to 3.5
I'm not happy with the new Firefox, which I think is 4.0. It's far too complicated. I just want to go back to 3.5 version. I think it's called 3.5. How do I do it?
I'm not happy with the new Firefox, which I think is 4.0. It's far too complicated. I just want to go back to 3.5 version. I think it's called 3.5. How do I do it?
الحل المُختار
I strongly advise against going back to Firefox 3.5, when you installed Firefox 4 it made changes to a couple of files that store user data, those files will no longer work in Firefox 3.5. If you go back to Firefox 3.5 the files containing bookmarks, history and cookies will be lost, causing you to lose all history and cookies, with bookmarks being restored from a backup.
If you want to downgrade it would be better going to Firefox 3.6.15.
To downgrade to Firefox 3.6.* you can uninstall Firefox 4, but do not select the option to "Remove my Firefox personal data". If you select that option it will delete your bookmarks, passwords and other user data.
You can then install Firefox 3.6.* available from http://www.mozilla.com - it will automatically use your current bookmarks, passwords etc.
To avoid possible problems with downgrading, I recommend going to your profile folder and deleting the following files if they exist - extensions.cache, extensions.rdf, extensions.ini, extensions.sqlite and localstore.rdf. Deleting these files will force Firefox to rebuild the list of installed extensions, checking their compatibility, and reset toolbar customizations.
For details of how to find your profile folder see https://support.mozilla.com/kb/Profiles
Read this answer in context
👍 99
All Replies (20)
Here is where you can download the older version of firefox so you can uninstall firefox 4 and go back to 3.6 [download site for 3.6] Happy days, I am out of the Firefox 4 nightmare!!
@StephenWinbaum
no, You didn't. Mozilla did.
I used FF for ages and I loved it, so upgraded yesterday to 4.0. One of my plugins was incompatible, not a big deal. But : - I'm behind proxy. After fresh start, when I'm typing smth in search field, it asks me for proxy credentials. Ok, 3.6 behaved same. But 4.0 asks me again and again (5 times !). And yes, login credentials are OK. 3.6 works as expected (have other computer) - one login and I'm in. - IBM SVC5.1 web console is displayed wrong on 4.0. In 3.6 is OK
Anyway, I have to downgrade, at least till correcting bugs above.
Modified by mat3oosh
The new version 4.0 just flat out sucks! Perhaps, you should have put out a beta version first that people could have tested and given feedback on.
I would like the OLD look back! The new look is awful! The address bar UNDER the tabs? Seriously?
Norton Anti-Virus won't work with the new version nor my collegiate themed toolbar. U-promise toolbar seems to be ok for now, but I haven't tested it.
You changed menu to Open in new Tab to be first now when I'm used to, FOR YEARS, it being the 2nd option behind Open in a new Window!
Right now I just hope that Firefox 4.0 is just someone's idiotic idea of a sick, early April Fool's Joke!
I use Zoho Creator to create database forms and it no longer works since I upgraded to 4.0 - works fine in IE.
Did not realize 4,0 was a bata or never would have installed it. Seems to be a little faster but other than that, I see no reason to upgrade - 3.5 does all I need to do so, if it ain't broke, don't fix it. If I do at some point in time when they get the bugs worked out, would like to have the option of keeping the 3.5 design instead of the new one. - jb
To anyone wishing to revert to Firefox 3.6, the home page is not too clear on this, but here's how: (1) Go to http://www.mozilla.com (2) Under the Firefox 4 Free Download green tab, click on All Systems & Languages (3) On the far right, under Other Firefox Downloads, click on Firefox 3.6.16 (4) Scroll down to English (US) or appropriate language (5) Click on your system: Windows / Mac OS X / Linux. The download will start; just follow the steps indicated.
The upgrade from 3.6 to 4.0 is TERRIBLE. Don't do it! It's impossible to find any controls! So I'm wasting a lot of time going back to 3.6 Thanks Mozilla for wasting my time. I think it's time to check out Chrome.
I'm on a PowerPC. Installed FF4, won't launch, really need to revert to a version that will run on this old PowerPC G5, OSX 10.5.8. Switching to some other off-brand browser is not an option that I trust. Buying a new computer is not an option, barely making it as it is.
Where??!!! the link leads right back to FF4 install page
The first post on this thread is grossly misleading. It is not complicated at all.
I went to http://www.mozilla.com/en-US/firefox/all-older.html downloaded the windows English version and didn't have to do all the stuff about uninstalling ver. 4 and resetting profiles etc.
Version 3.6 is now working and looking just like it did before I foolishly upgraded to 4. That includes every add on, toolbar, setting and even the 16 tabs that I had open.
It was very simple, as easy as could be and effective.
All those who want to revert back from 4, just go to the link above in this post, select o.s. and language you want and click on download. Follow the steps as per a normal download and it's done.
I have a 42 inch monitor. I configure my browser differently than most Mozilla developers do apparently, especially as a fair percentage of them use macs.
I strongly resented Microsoft forcing me to relearn Office because they radically changed its appearance and the same applies to Firefox.
I know all the Mozilla people will say that I just have find modifications that will solve my problems but I just don't want to spend the time. Because I have 5 tool bars I didn't want my tabs separated from their web pages. I also wanted the menu bar back because I use it a lot, especially tools, and I like that they are all in one place. After wasting a half hour of my time I found solutions for the two problems. Unfortunately, when I brought back the menu bar so I could get at tools that killed the option for relocating the tabs (and I suspect many other options as well).
After spending an hour trying to figure out how to undo bringing back the menu bar I started thinking about how to go back to a pristine version 4 when it dawned on me, why not just go back to ver. 3.6 if I can keep all my settings etc.
As mentioned above that turned out to be easy and took about 2 minutes.
I just don't see what advantages there are in version 4 for me to spend my time learning a new program that doesn't actually do anything that wasn't already available in more familiar format.
That doesn't work either... I can not even open Mozilla now
My biggest problem with Firefox 4.0 is my Norton 360 Identity Safe not working with it. I was able to uninstall 4.0. Then I found the installation download of 3.6.12 still on my computer and reinstalled the earlier version. However, I still could not get the Norton 360 toolbar to work with version 3.6 as it did before. I also downloaded 3.6.16 from Mozilla (as described in an earlier post, thank you) so I could have a fresh copy then reinstalled again. Still, the Norton 360 Toolbar doesn't appear and Norton Identity Safe doesn't work, even though it does show up on the list of active extensions! Therefore, I am abandoning Firefox altogether and going back to MS Internet Explorer. If I learn of a fix in the future, I may try Firefox again as I enjoyed using it almost exclusively over the past year.
Modified by pianoman
Im using a mac book and I am having 2 problems with firefox4. It does not have 2 features that the firefox 3 let me do. 1) First i cant use my trackpad to zoom in on web pages 2) going into full screen mode on my secoundary desktop for netflix. Everytime i full screen it only goes on to my laptop, and not on to the TV.
It is irritating to set each feature of firefox 4 to older version. For eg, 'save and quit' was not there. Now i'm stuck with "find" toolbar. So i've decided to switch to firefox 3.6 instead of wasting my so much time.
I really hate Firefox 4! Following your link of where to download FF 3.6 was useless. In the end I had to download it from a third party which is really poor! I got it from http://www.mozilla.com/en-US/firefox/all-older.html FF4 doesn't support half the addons I want and need, nor can I get a new tab to open adjacent to the current one - for that the addons don't exist for v.4 and changing it in about:config didn't work either. I find the whole layout fiddly and nasty! It is beginning to resemble IE which is why I changed from IE to FF in the first place! I sincerely hope we won't get forced t use this in the future!

fixed link as filehippo is not safe nor official.
Modified by James
When I can only understand how could Firefox make it HINDI default without even asking me which language I require....I made download Engligh. Hindi Menubar come hell of a problems here.
Have loved Firefox - been really solid , no problems, then I made the big mistake of 'upgrading'! to v4. What a nightmare, kept crashing totally unstable. Followed details above, downloaded 3.6.16, removed v4 and now back again with a nice user friendly, comfortable and most importantly non-crashing Firefox Bbrowser. Why oh why force people onto a new version which is obviously untried and untested fully??!
Modified by kaydee
I had problems also. Norton Password safe doesn't work w/Firefox 4.0 yet. These instructions and the reply about location of old Firefox versions worked. Thanks.
I also have UPGRADED to the VERSION 4 and found that it is total crap. Might as well just ask everyone to go back to Internet Explorer. What a mess. Seems like testing is now done in the field just like the others do. Been taking lessons from the big guy I guess. Luckily, I have saved the old version and will uninstall this crap and go back to the old version and wait longer for the new kid on the block to grow some balls. Don't wait for kumar to look up the proper bullshit excuse here, just search the web and you will find millions of places to download the actual working file 3.6
Then wait a year after they say its the BEST and all that bullshit....before you change it.
I had a different issue: Roboform is using this upgrade to get their users to sign up for a recurring payment scheme if they want to use the roboform plugin that works for firefox 4. I do think that firefox 4 is an improvement, but I am reverting back to firefox 3.6 because of roboform. I found the previous version of firefox in one of the posts in this thread.