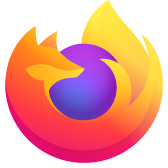 I want to revert to 3.5
I'm not happy with the new Firefox, which I think is 4.0. It's far too complicated. I just want to go back to 3.5 version. I think it's called 3.5. How do I do it?
I'm not happy with the new Firefox, which I think is 4.0. It's far too complicated. I just want to go back to 3.5 version. I think it's called 3.5. How do I do it?
الحل المُختار
I strongly advise against going back to Firefox 3.5, when you installed Firefox 4 it made changes to a couple of files that store user data, those files will no longer work in Firefox 3.5. If you go back to Firefox 3.5 the files containing bookmarks, history and cookies will be lost, causing you to lose all history and cookies, with bookmarks being restored from a backup.
If you want to downgrade it would be better going to Firefox 3.6.15.
To downgrade to Firefox 3.6.* you can uninstall Firefox 4, but do not select the option to "Remove my Firefox personal data". If you select that option it will delete your bookmarks, passwords and other user data.
You can then install Firefox 3.6.* available from http://www.mozilla.com - it will automatically use your current bookmarks, passwords etc.
To avoid possible problems with downgrading, I recommend going to your profile folder and deleting the following files if they exist - extensions.cache, extensions.rdf, extensions.ini, extensions.sqlite and localstore.rdf. Deleting these files will force Firefox to rebuild the list of installed extensions, checking their compatibility, and reset toolbar customizations.
For details of how to find your profile folder see https://support.mozilla.com/kb/Profiles
Read this answer in context
👍 99
All Replies (20)
Like many of you, I find FF 4.0 too radical a departure from previous versions, not to mention buggy, and decided to go back to 3.6.16. You can get it here http://www.mozilla.com/en-US/firefox/all-older.html, together with a warning that 3.6.16 won't be supported for long and that you should move to FF 4.0. I simply installed it over FF 4.0 and have not seen any problems with profiles etc. All my add-ons are working, including those that didn't work with FF 4.0. FF 3.6.16 is almost as fast as FF 4.0, and works properly. If Mozilla withdraws support for it, without fixing the incompatibilities in 4.0 then, in spite of having been with FF since the beginning, I will go back to IE. Nearly one third of my extensions didn't work in 4.0, but they all work in 3.6.16. FF 4.0 is nowhere near ready to be the main version of FF.
The same thing happened to me. I "upgraded" to 4.0 and after the fact it told me that 3 out of the 4 add ons I was using were incompatible. WTF? Why the hell wouldn't the install program tell you that first?
Sure, eventually the add ons will become compatible but I would have preferred to wait. As it is, I spent a half hour finding an earlier version of Firefox and installing it.
Really sloppy work by Mozilla. They must be taking lessons from Microsoft.
Version 4 has messed me up as well. McAfee Site Advisor is disabled; is version 4 supposed to make browsing less secure?!! When will Site Advisor work with V4? Since it's now clear I can't go back to 3.5, I'm switching to Internet Explorer until then. Now that's a success for Mozilla!!
nobody check backup? I backup long time it was 3.6.13. I was able install 3.6.13 I had update 3.6.16 i will happy what I can do. I am able attach it email
Also don't like firefox 4 ... liked the old toolbar better, even though I open lots of tabs ... don't like the placement of anything.
Also, once i finished changing to Firefox 4, my Photoshop CS had a problem and could no longer initialize ... had to actually reinstall Photoshop.
Had one crash so far and also Firefox 4 doesn't ask to save my open tabs???? what the heck!!!
Tagged, no I'm on Facebook not myspace
Custerguy...glad I was able to help someone as a result of my misfortune. I was able to get help getting my profiles reinstalled and working, from now on, if it ain't broke I ain't fixing it, and that includes any browser upgrades. Sheesh!!!
thosthos, Thanks for the tip. I just installed 3.6.16 over 4.0 without uninstalling and I am back to 3.6.16. If it stops working, pfffffffft. This isn't the only browser game in town.
This was pathetic. And a surprise for old reliable, Firefox. My trust-quotient is significantly lower now for Firefox.
just google it and get it from another site and not mozilla and you will get everything back. The people advising you to not try doing it are probably the mozilla people.
I just found it about 15 minutes ago after a google search but not at mozilla.
I just "upgraded" (and I use that term loosely) to 4.0 and HATE it. I've tried restore but it doesn't get rid of it. I really want 3.6.16 back. Guess I'll just go to Google Chrome. Firefox has screwed us all on this. They put it out before it was ready it seems. Plus I do not like the way it's set up. What in the H*** were they thinking??? Can't easily do anything with it like the old version.
I am unable to use ff4 at all because my mac does not have an Intel processor. (Wish I would have known that before installing it...but anyway) Now I have no firefox at all! :'-( Thanks for the advice on installing, but I can't find a link to re-download 3.6.15. Help please! I miss firefox!!!
Do you happen to have a link like this for old Mac apps? These are Windows only. :(
This works! I did not bother uninstalling Firefox 4 first. I just installed version 3.6.16 and I am up and running with Norton Toolbar fully functional. I hated Firefox 4. It was not compatible with many of my regular sites. The final verdict: No Norton Toolbar=No Mozilla in the future.
I have the same problem. I really liked firefox but chrome, safari and IE doesn't have the same problems so I think I'll have to change over to one of them.  :(
My Norton toolbar doesn't work and I can't even access online bills for one of my utility companies. And I've just started using it. Poor form Mozilla; ver. 4 is not ready for primetime.
Did I start this fury? FF 4.0 is really great.
The Refresh button is at the far right end of address bar.
Beside it is a pointer that shows the latest sites you've visited.
The Star lets you edit bookmarks.
The address bar acts as a search engine and you can enter keywords in the address bar rather than the Google search engine and surf to your heart's content. It's like Chrome in this way.
SW
I have un installed fire fox 4 and downloaded 3.6 much happier. I contacted digitalpersona this is the email they sent me.
Thank you for contacting DigitalPersona. There will be no update releases for DigitalPersona Personal in the future. There will be no updates for Firefox 4 nor Internet Explorer 9. IF they work they work, if they do not work with DPPersonal, then you will have to decide to either keep DPPersonal and forgo Firefox 4 or IE 9, or vice versa. DigitalPersona is leaving the consumer market and is focusing on business applications. In fact, DigitalPersona Personal will not longer be supported after Mid-April of this year. We apologize for any inconvenience this might cause. Sincerely, Tech Team
I plan to attempt to uninstall firefox 4 and get 3.6 back but I haven't figured out how yet. With the number of problems this new version has I hope enough people are annoyed that they actually fix this. The worst aspect is it runs a lot slower than chrome does. If THAT doesn't change I'll switch to chrome which I hate but at least know how to use.
The new version reminds me of the cartoon of the engineer saying "if it isn't broken it doesn't have enough features."
I dislike the new look, really dislike the change to both the menu and status bars and I loathe having to wait several minutes for one page to load.