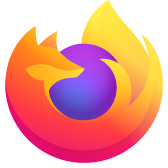 Two URLs with an Overlap Login
The website https://www.cvs.com/ and the website https://www.cvs.com/otchs/bcbsma access two different websites with two different user/password. But there is no way to tell Firefox to have two different sets of user/password for each URL. When trying to access https://www.cvs.com/otchs/bcbsma, Firefox tries to log in with the user/password of https://www.cvs.com, which does not work. The two URLs have different user names, dictated by the websites Any suggestion on how to resolve this issue?
All Replies (1)
In Firefox you can only save a login for a specific origin (protocol and hostname) and not for a specific path on a server. If the username isn't the same like you wrote then you should be able to store multiple logins for such a domain and choose the name from the drop-down list as Firefox usually will not autofill in case of multiple logins. Firefox can show logins for a subdomain as a choice, so you can try to create a login and replace the www. prefix with a hint to the path (https://otchs.cvs.com) to see if you can make that work. Current Firefox releases can include subdomains as a suggestion in the drop-down list.
about:config => signon.includeOtherSubdomainsInLookup = true
---