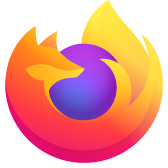 Remove passkeys from firefox on android
Hi,
I am implementing passkeys for my website (navigator.credentials.create). For testing purposes, I created passkey with a displayName (publicKey.user.displayName) of "5" . Everything words like a charm on my desktop.
Now, on my firefox Android app, it always suggests to use that credential. However as I deleted it on the server, I also want to delete it in the app.
How can I do so?
Thank you Daniel
Hi, I am implementing passkeys for my website (navigator.credentials.create). For testing purposes, I created passkey with a displayName (publicKey.user.displayName) of "5" . Everything words like a charm on my desktop. Now, on my firefox Android app, it always suggests to use that credential. However as I deleted it on the server, I also want to delete it in the app. How can I do so? Thank you Daniel