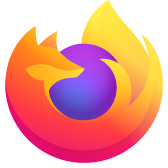 want to access a particular site, cameras at my brother's dance ballroom
Please allow me to visit http://www.hbdc.ddns.net:8080 I've been able to watch the cameras for a few years. Thank you.
All Replies (3)
That is up to the site to allow permission to access the device not Firefox. You need to talk to your brother for their setup access.
Try the URL without the 'www' prefix:
You may have to create an HTTPS-Only Mode 'off' exception.
Many thanks to cor-el and Dropa. I've been connected again.
I like to check up on my little brother who's in Maryland while I'm in Colorado. He's provided the cameras connection. Carolyn