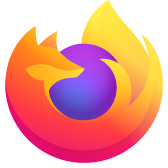 transfering bookmarks from firefox to google chrome
When importing bookmarks from Firefox to google chrome it's the old bookmarks and not the current bookmarks, why and how to fix?. Thanks
When importing bookmarks from Firefox to google chrome it's the old bookmarks and not the current bookmarks, why and how to fix?. Thanks
All Replies (1)
Are you having Chrome find your bookmarks on its own, or are you creating an export file in Firefox?
If the problem is Chrome can't figure out where your Firefox bookmarks are, you'll need to take that up with the Chrome people.
Here is the article on exporting bookmarks from Firefox, assuming Firefox runs: Export Firefox bookmarks to an HTML file to back up or transfer bookmarks. Since that's a web page, you can open it in a tab in any browser and use Find in page to check whether it has your recent bookmarks.
Does that help?