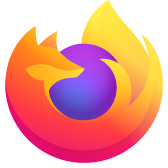 Firefox start with devildpie2 - no fixed position
Hello, I have a big problem with Firefox (109.0.1 64bit). I start Firefox with the help of devilspie2 to a certain position. But Firefox jumps to a different position than specified every time I start it.
I found out now that it only happens when "Open previous windows and tabs" is active in the settings! If I deactivate the setting, the startup works as it should.
I would like to start with multiple tabs, is there any way to get this problem under control?
Thanks and greetings!
Translated with www.DeepL.com/Translator (free version)
Hello, I have a big problem with Firefox (109.0.1 64bit). I start Firefox with the help of devilspie2 to a certain position. But Firefox jumps to a different position than specified every time I start it. I found out now that it only happens when "'''Open previous windows and tabs'''" is active in the settings! If I deactivate the setting, the startup works as it should. I would like to start with multiple tabs, is there any way to get this problem under control? Thanks and greetings! Translated with www.DeepL.com/Translator (free version)