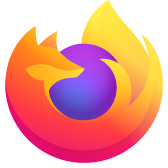 Please help - help to transfer profile & bookmarks from Mac to windows (technophobe here)
Erm, I am a real technophobe, so will apologise now for asking stupid questions, with not very good tech talk…..
I have to send my Mac away for repair and have my daughters windows laptop to use.
Is there any way that I can easily transfer my Firefox profile and bookmarks, from the Mac to the windows laptop?
If you are brave enough to answer, I will need step by step instructions, LOL
Erm, I am a real technophobe, so will apologise now for asking stupid questions, with not very good tech talk….. I have to send my Mac away for repair and have my daughters windows laptop to use. Is there any way that I can easily transfer my Firefox profile and bookmarks, from the Mac to the windows laptop? If you are brave enough to answer, I will need step by step instructions, LOL
All Replies (1)