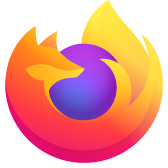 How can I stop Firefox from checking for updates?
This problem STILL has not been fixed 3 years later. I DON'T WANT FIREFOX CHECKING FOR UPDATES.
This problem STILL has not been fixed 3 years later. I DON'T WANT FIREFOX CHECKING FOR UPDATES.
All Replies (10)
You appear to be running Firefox 109, this version hasn't been released yet (will be released this Tuesday) what would suggest that you are on the Beta or Developer Edition (aurora) update channel (Help -> About Firefox). If you are on those update channels then you receive updates twice per week, but since 109.0 is in RC2 stage, updates on DE are currently halted as only Beta get the release candidates. If you do not want to get that many updates then you should switch to the Release update channel.
I want the option of being able to Turn Off Updates. This has been going on for over 3 years now. The option to do this is missing. First thing in the morning, I turn on the computer, and the browser is stuck for a long time. It appears to be checking something. I don't want it to check something. So that was the first thing I want to try. Now the reason I'm keeping this version has to do with the Computer Crashing. Ever since I loaded this version, no more computer crashes. I think you make a good point to inform the user that being on the update channel involves updates. So that makes sense. I just want the option of being able to turn off the updates with a simple selection.
To disable these checks: Click the menu button and select Options. Preferences. In the General panel, scroll down to the Firefox Updates section. Check Never check for updates (not recommended) and uncheck Automatically update search engines. Close the about: preferences page.
Regards, Will
We don't have that option in Version 109 Firefox. That's what I am complaining about, because we used to have that option, but no longer.
Oh and by the way, version 109.0b7 is not crashing, but 107 through 109 has a crashing problem.
Firefox 109 has been released today, does this version work or do you still experience crashes ?
109 is crashing my computer. Version 109.0b7 is not crashing.
1/28/2023 i dont trust anyone's updates anymore, so I always create a restore point,,good thing late december or early january i let w10 update,,,,when it came back ff also updated to the latest update(109) that update messed with all of my windows graphics settings and nvidia settings,,it took days to try and get the settings back with no success...so i erased the last ff download from the drive reinstalled 108.0.2,,,and used the restore point to fix all the settings the ff update messed with. it fixed everything back the way i had/wanted it. then let w10 update without ff updates and the graphics problems didnt show back up since there is still no button to disable ff from checking for updates i am annoyed several times a day by the popup to update to 109.0 ,,can't even uncheck "check for updates but let you choose to install them "
That popup to update is very annoying. And it happens several times each day. Some of us are sticking with the old version for a reason. Firefox doesn't seem to listen or care anymore, and makes us jump through hoops just to report an issue. I keep waiting for the issue(s) to be address and resolved and my reports are falling on deaf ears. And then I receive a Badge. I don't want to receive a Badge. I want them to fix their problems and stop making it so difficult for us to report these problems.
We're sorry to hear that Firefox is crashing. In order to assist you better, please follow the steps below to provide us crash IDs to help us learn more about your crash.
The crash report is several pages of data. We need the report numbers to see the whole report.
Enter about:crashes in the Firefox address bar and press Enter. A list of Submitted/Unsubmitted Crash Reports will appear, similar to the one shown below.
Copy the 5 most recent Submitted Report IDs that start with bp- and then go back to your forum question and paste those IDs into the "Post a Reply" box.
Note: If a recent Report ID does not start with bp- click on it to submit the report.
(Please don't take a screenshot of your crashes, just copy and paste the IDs. The below image is just an example of what your Firefox screen should look like.)

Thank you for your help!
More information and further troubleshooting steps can be found in the Troubleshoot Firefox crashes (closing or quitting unexpectedly) article.